---

---
---
Thank you for joining us for our 2023 Contractor Loyalty Vacation to Secrets Wild Orchid in Montego Bay, Jamaica!
---
We look forward to a relaxing and memorable trip. We have included helpful travel, resort, and excursion information to ensure your trip is worry-free.
Please join us for the following events, so we can get to know each other better.
If you have any questions or concerns, please do not hesitate to contact us.
Enjoy your stay!
Travel, Resort and Excursion
This webpage and brochure includes helpful travel, resort, and excursion information to ensure your trip is worry-free.

Enjoy your stay!
AGENDA
Sunday, February 26th: Welcome Reception - Barefoot Beach 7-9pm
Monday, February 27th: Business Meeting - St. James Ballroom 8-10am
Wednesday, March 1st: Farewell Dinner - St. James Preferred Club Lawn 7-10pm
Feb 26 - March 1st: Informational Booth -St. James Lobby Lounge 8am-10am
---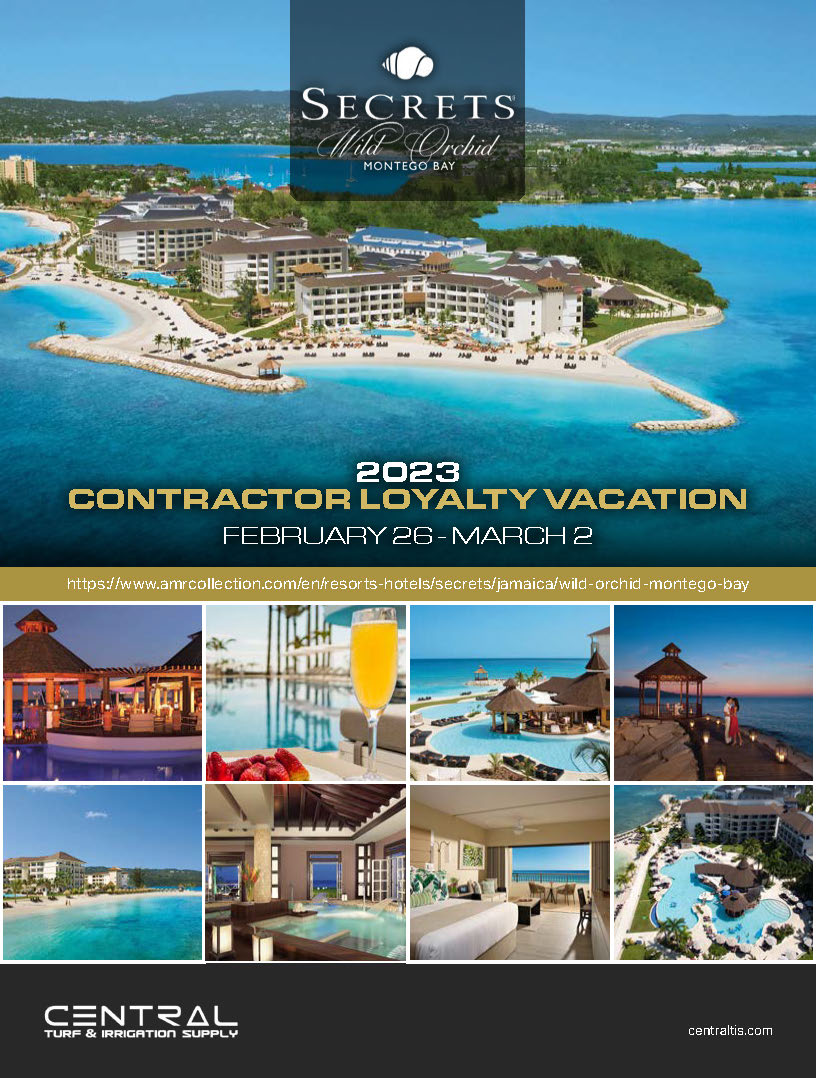 ---

---
---
Montego Bay is located on the northern coast of Jamaica. In addition to its vast number of beaches, resorts & restaurants, Montego Bay is also a major port for many cruise ships. The city is situated on the coast of the Caribbean Sea at 18.48° N latitude and 77.89° W longitude. Montego Bay is Jamaica's second largest city by size & fourth by population size. Aside from being known throughout the world for its spectacular white sand beaches, Montego Bay is also home to many opportunities for outdoor activities, land/water sports and endless adventure. Some popular attractions are Dunn's Falls, YS Falls, Doctor's Cave Beach & the Rocklands Bird Sanctuary.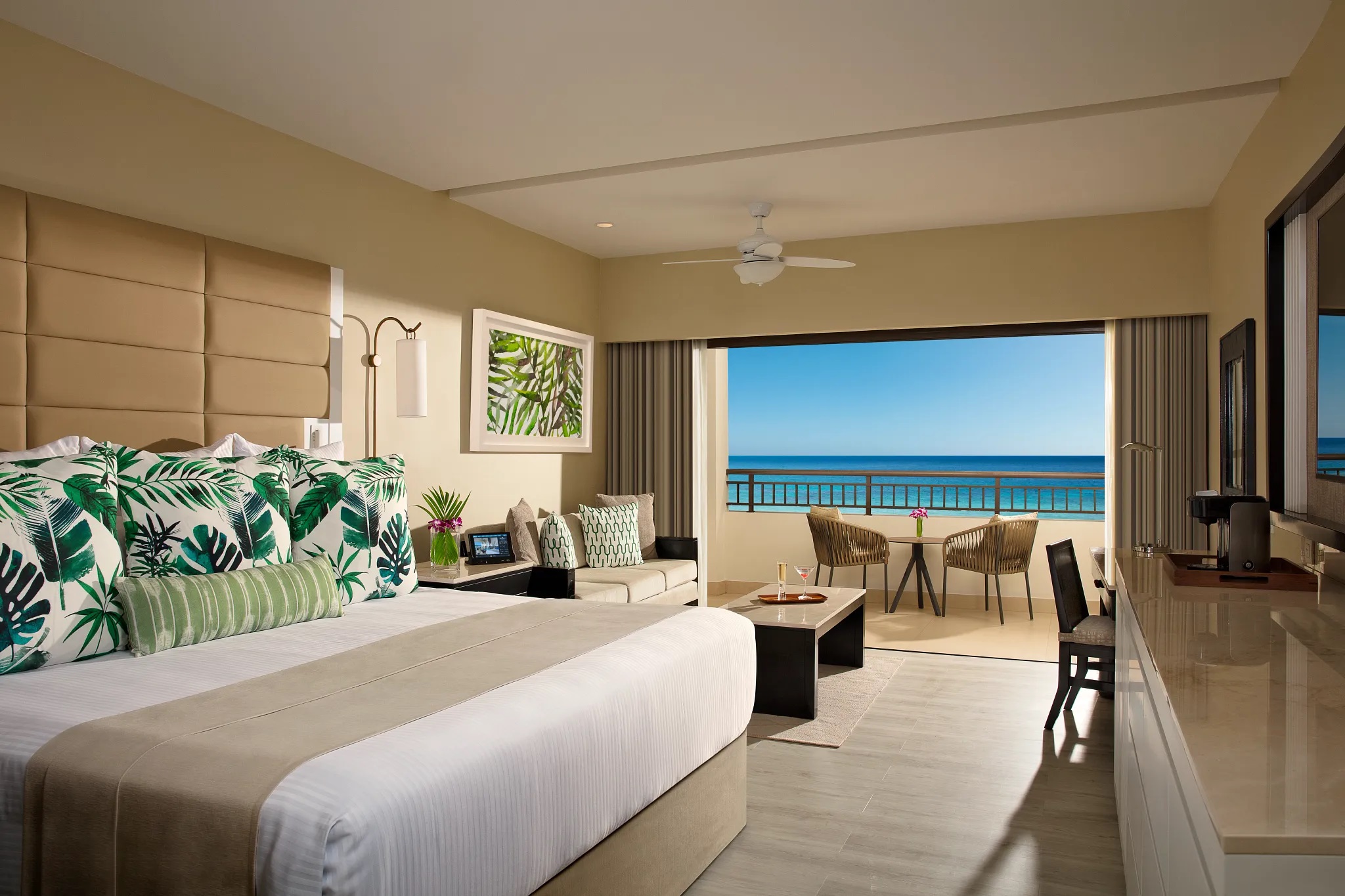 Enjoy stunning ocean views while staying at Secrets Wild Orchid. Room Accommodations feature a spacious bathroom with hot tub, furnished private balcony and a separate sitting area. All guest will find a mini-bar that is refreshed twice daily within their suite, complimentary Wi-Fi and worldwide calling, luxury linens & bath amenities, 24-hour in suite dining and a dedicated butler service.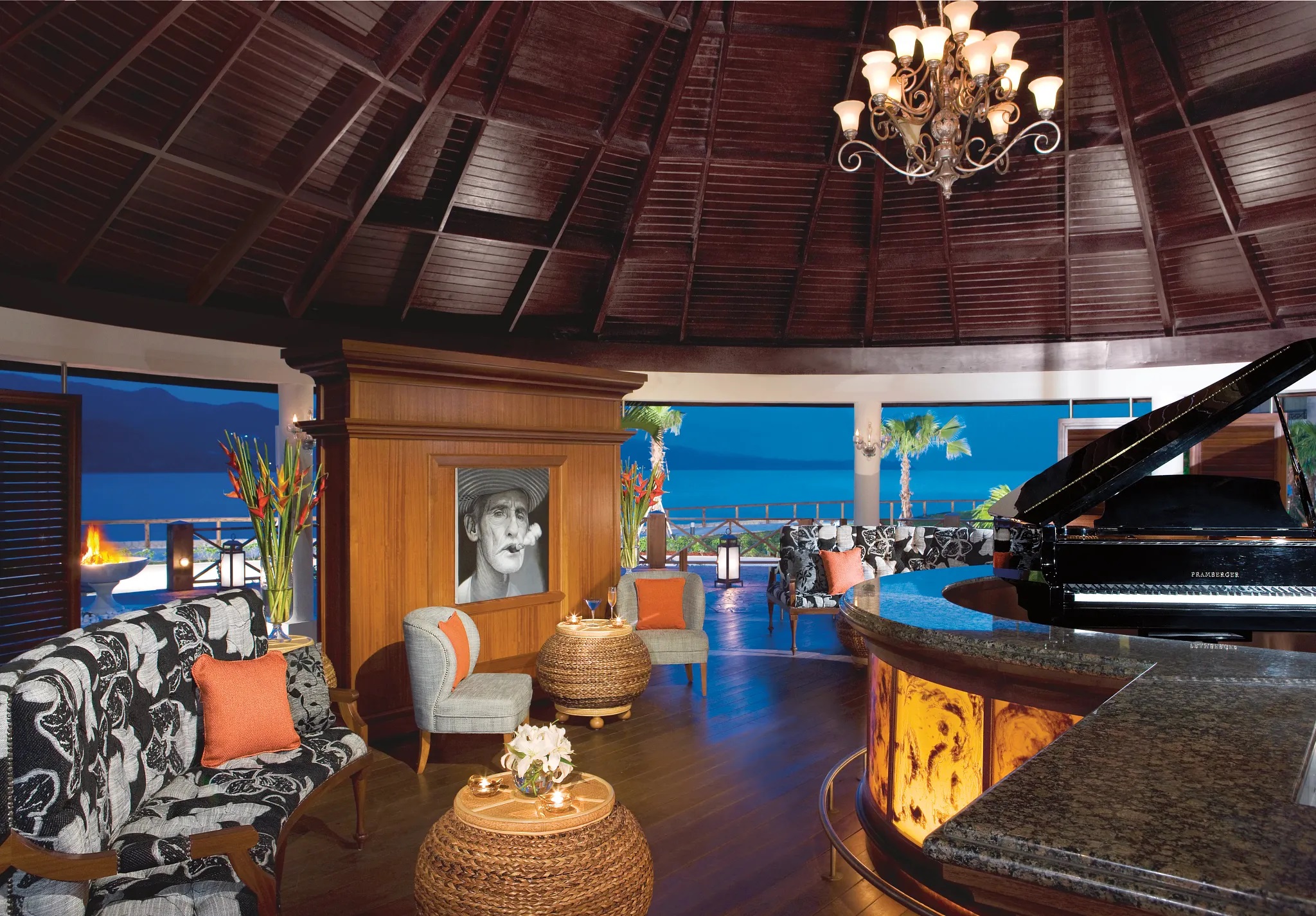 Indulge in an expansive array of local and international cuisine. Choose from seven à la carte gourmet restaurants, a buffet venue, a grill and a café – reservations are never required. Sneak away for a romantic meal in your suite or on the beach, or across the way at our neighboring property Secrets® St. James. Your Unlimited-Luxury® privileges include all meals as well as top-shelf spirits.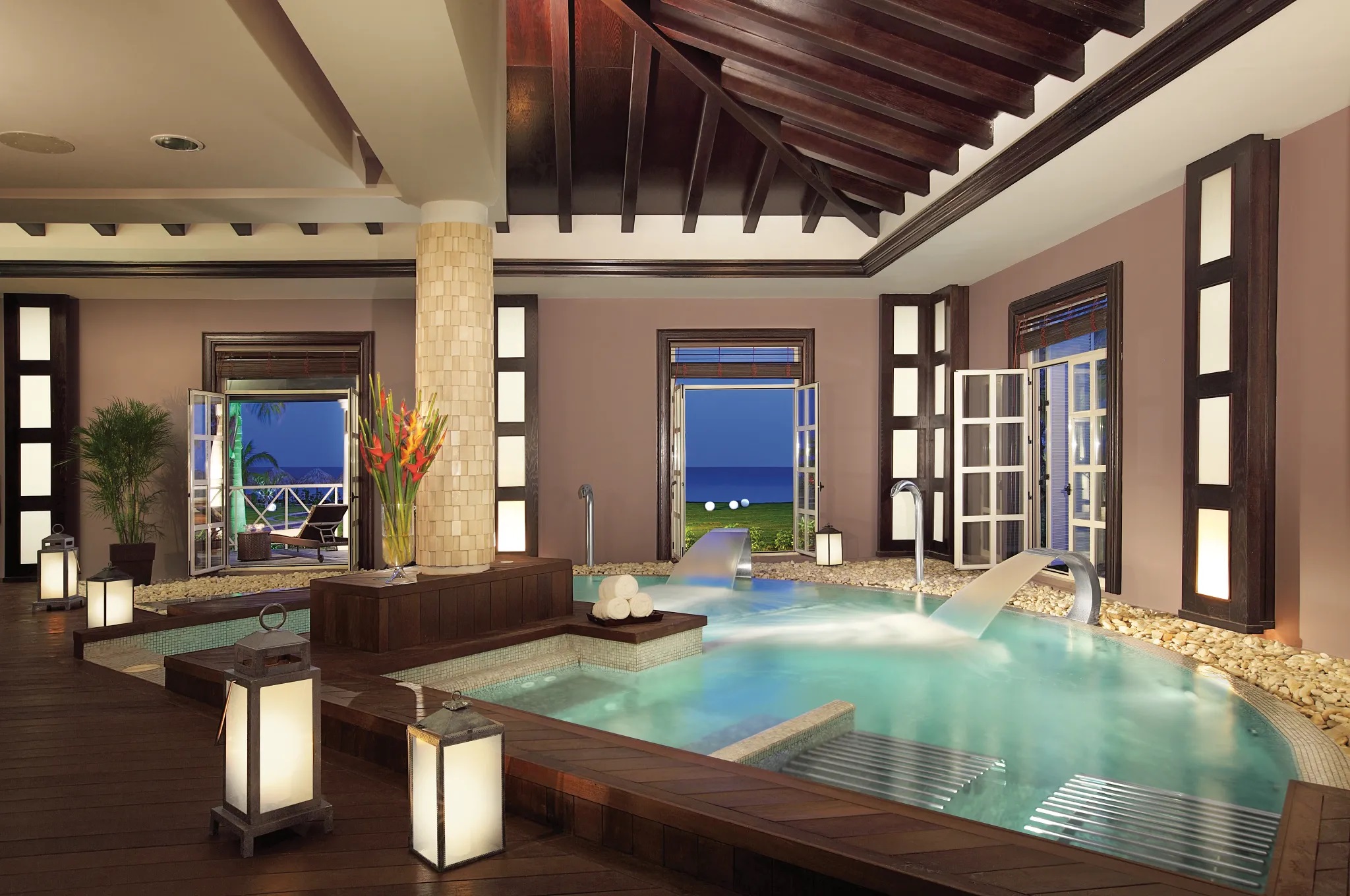 Imagine tranquility, serenity and relaxation in an exquisite setting designed with both of you in mind. Our Secrets® Spa by Pevonia is a haven for rejuvenating body and facial treatments, soothing hydrotherapy, relaxing massages and pampering salons. Enjoy a 20% Discount for pre-booked Spa Services
---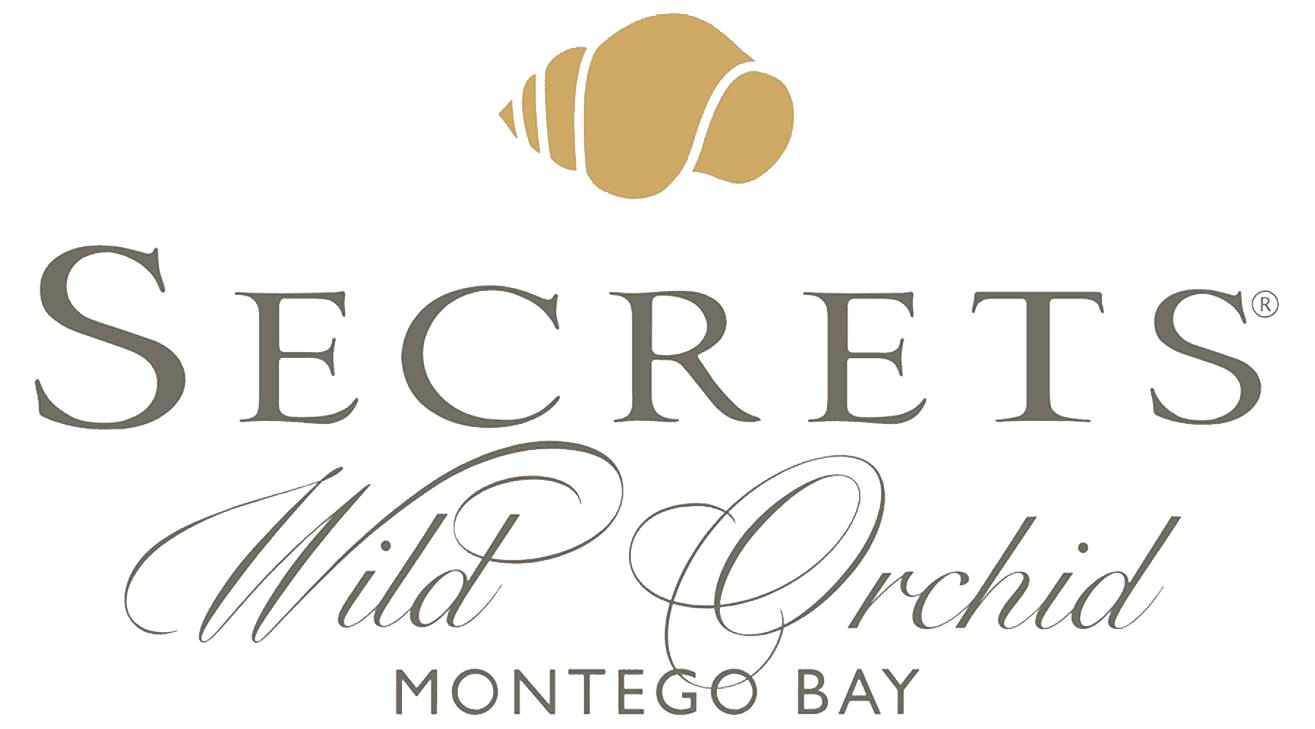 ---
Activities and Adventures Await!
At Cinnamon Hill, you'll experience the best of Jamaica golf — the cool ocean spray on your cheeks as you putt on seaside greens and wind whistling through the pines as you tee-off on the 17th hole, 350 feet above the turquoise Caribbean sea.
Jamaica boasts some the best & most picturesque beaches in the entire world. Known best for it's clear blue waters & white sands, there is truly no better place to kick back & relax. Additionally, fun can be found out hiking in Jamaica's more mountainous regions & rainforests.
IMPORTANT TRAVEL INFORMATION

---
Proof of a negative COVID test or vaccination status is NOT currently required to enter Jamaica or to stay at Secrets Wild Orchid, Montego Bay.

Requirements are subject to change at any time. Please stay up to date on all travel requirements by visiting these sites:

https://travel.state.gov/content/travel/en/international-travel/before-you-go.html
https://travel.state.gov/content/travel/en/traveladvisories/jamaica/
https://www.usembassy.gov/jamaica/
Immigration / Customs Form
Many airlines are moving to an on-line process for these immigration forms. You may receive an email a few days prior to your flight with information on filling out the required immigration/custom forms online.
These forms will still be available at the airport in Jamaica but to streamline the process, you may fill these out in advance. Your airline may even ask if it has been completed when you check in.
Get TSA PreCheck Clear and Global Entry
Montego Bay is high up on the list for most tourists planning a vacation to the Caribbean. This means that long and annoying airport lines at an international airport terminal are part of the mix. If you don't have them yet, acquiring TSA PreCheck Clear and Global Entry will help reduce this hassle as you get the privilege of bypassing the slow-moving lines.
The US Dollar is widely accepted in Jamaica– but be mindful!
Since Montego Bay is an extremely popular tourist hub and referred to as one of the best places to visit in Jamaica, the US Dollar is widely accepted around the Resorts and other Local Areas, but be aware of the exchange rate. If you do plan on venturing off of the Resort to explore some local spots, exchanging some USD for Jamaican Dollars might be a good idea. Using Jamaican Dollars in these areas, most times, ends up being much cheaper than if you had used USD. One major aspect to keep in mind: individual vendors & other businesses often set their own conversion rates! Additionally, if you pay in USD, it is not uncommon to receive your change back in Jamaican Dollars. "Red Money" (small change/cent coins) is no longer circulated in Jamaica, so often times prices are rounded up or down to the nearest dollar amount. Lastly & most importantly, when at a local vendor or business make sure you know what currency costs are listed in. The US Dollar & Jamaican Dollar both use the same symbol "$". If you plan on enjoying paradise completely from the comforts of the resort, then there is no need to exchange any currency whatsoever. Any additional costs on the all-inclusive resort are listed in USD.
The Time Zone in Jamaica is always Eastern Standard Time (EST), even when the U.S. East Coast Region swaps over to daylight savings time. Jamaica has not observed Daylight Savings Time since 1983. Due to the island's proximity to the equator, there is not as much of a need to observe Daylight Savings Time as the island always gets ample amounts of sunlight.
---
---
---
---
If you are NOT a US Citizen and do not hold a US passport, please review the extended and updated CDC requirements expanded on below.
If you are a US Citizen or Lawful Permanent Resident & hold a US passport, this extended requirement does not affect you.

The CDC has extended and updated the travel requirements for NON-US Passport holders traveling to or through the US through April 2023. Any NON-US citizen traveling to or through the US will need to show proof of full vaccination for COVID-19. The CDC is requiring that the airlines enforce these new rules.
Here is the link to the CDC website: https://www.cdc.gov/coronavirus/2019-ncov/travelers/international-travel-during-covid19.html
If you have any concerns, the CDC offers a Travel assessment interactive site; this can be found by clicking on the above link
and scrolling down the page to locate the "Get Started" Travel Assessment button.
Proof of Vaccination and/or a negative COVID test is NOT currently required to re-enter the U.S if you are a US Citizen & hold a US passport.
However, it is important to be mindful of potential sicknesses that you may be exposed to by traveling internationally.
https://travel.state.gov/content/travel/en/international-travel.html
---