Central Fights ALS is part of our Central Cares focus for 2023.
Earlier this year an important member of our Central Family, Myles Buckley, shared that his brother, Brian, was diagnosed with ALS in 2021.  
This fatal neurodegenerative disease robs a person of voluntary muscle movement—causing one to lose the ability to speak, eat, move, and eventually breathe. There is no cure for this disease. 
This campaign will raise money with a two-prong approach—a portion for Brian's ongoing care and a portion donated to the ALS Association to fund research for treatments and a cure. 
The Central Fights ALS campaign will raise money across four different channels: through our vendor partners, proceeds from t-shirt sales, a 5K Walk in 2023, and from your Rewards Points donations.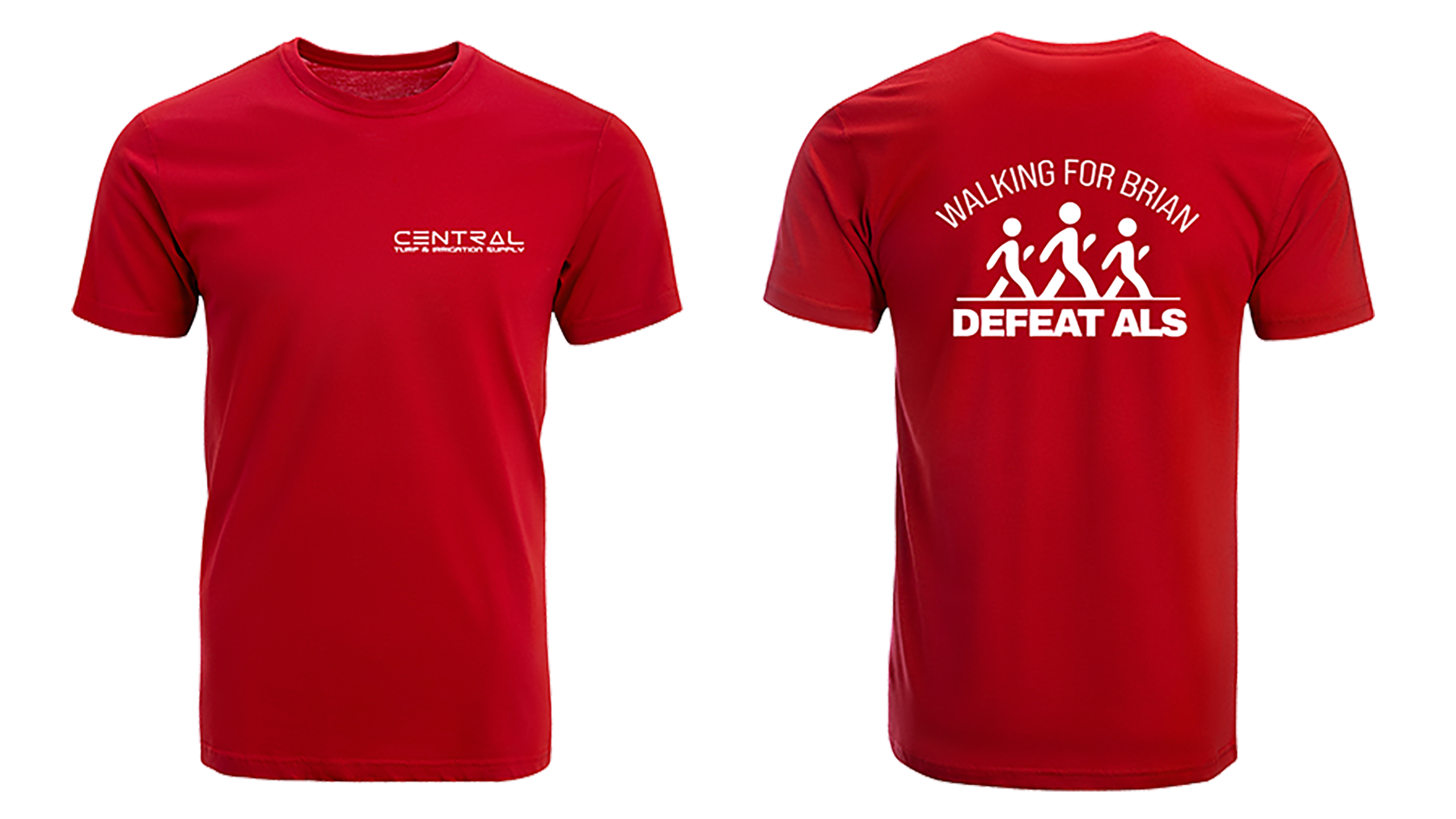 Since Brian got diagnosed with ALS (Lou Gehrig's Disease) last year, he has gotten progressively worse. He does not have the use of his hands and is limited to a few steps. He needs assistance with transferring positions and sadly his voice is failing, which are all signs of this fatal neurodegenerative disease that robs a person of voluntary muscle movement. Unfortunately for Brian and his children, his wife will not be a part of this chapter in their lives. Brian is now living at home with his two children and needs round-the-clock care. This has been very difficult for him especially since he was very self-sufficient and always the one taking care of his family. Brian has always been a hard worker and a devoted father. He is a die-hard New York Giants and Boston Red Sox fan and former musician. Please also consider donating via the family's GoFundMe Pate to help continue his care so he can stay home and be surrounded by his family and friends.
---
Visit Brian's GoFundMe Page
---
---
PROFITS WITH A PURPOSE
For the last 30 years, Central has been proud to be able to give back to those in need as part of our company's mission. Over the last several years, our commitment to giving has only intensified and we officially launched our Profits with a Purpose program in 2018. 
As part of Profits with a Purpose, we actively run several giving initiatves throughout the year including an annual company-wide Toys for Tots campaign and an End of Year Giving event with a concentrated effort that gets our team involved with a hands-on approach.
In 2023, we are adding to our philantropic efforts with Central Cares. We are launching two giving campaigns to support our team and their families. Helping Hats Fund and Central Fights ALS will be part of our year-long giving focus to support our Central Family.
GIVING BACK
Our team joins together to give back in a big way to charities that share our goals and values. Whether it's donating custom built bicycles to foster children or putting together care packages for homeless veterans—our team shows they care by doing. 
In the last four years, our team has spent more than 1,500 hours giving back. Charities include: Toys for Tots, Together We Rise, Stand Down for Homeless Veterans, Feeding America, and local childrens' hospitals.