Seasonal Source is the contractors choice for professional holiday decorating. Lights are a big part of the holiday season and Seasonal Source is happy to be a part of our customer's lives.
Color Consistency
Superior Quality
In-Season Inventory
Support from a Team of Holiday Experts
Additional Selling Resources
Online Seasonal Source and Infinity Lighting 2023 Summit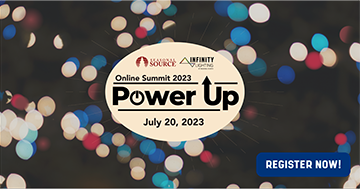 You're Invited to Seasonal Source's 2023 Online Summit!
It the most wonderful time of the year! Time to prepare for the holiday season & Seasonal Source invites you to attend their 2023 Online Summit. Make sure you mark your calendar July 20th from 12-4:00 PM EST to hear first-hand about all the current holiday lighting trends and provide all the solutions to your customers' most challenging questions.
Tune in to learn ways to POWER UP your efforts during the holiday lighting season. During the event you'll hear presentations from key players in the Holiday Lighting industry, a Seasonal Source professional contractor panel, and you'll participate in engaging breakout sessions.
You can look forward to learning more about:
How to Launch Infinity Lighting in Your Business,
How to Find, Reach + Keep Loyal Customers
5 Ways to Make Your Holiday Lighting Business Stand Out
and many more!
This is an experience you won't want to miss! Spread the word to your customers & if you register before July 6th & you'll receive a free swag item from Seasonal Source!
Promo Code: CENTRAL23 will get you and your contractors in at no cost. REGISTER HERE!