Business is great. But it could be better.
In the last decade alone, sales of professionally installed landscape lighting and sound systems have grown by over 300%.
Are you taking advantage of this opportunity for your business?
Identifying new revenue streams for your business is more vital then ever.
Learn our 4 tips to increase your sales with outdoor living products!
Download our lighting guide to learn more.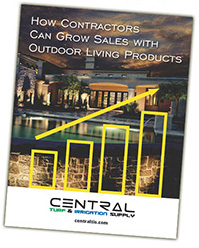 LEARN HOW TO: Grow Sales with Outdoor Living Products