Last month we connected with Glen Nyhuis, Central's National Lighting Director, to discuss common misunderstandings when it comes to lighting basics such as wattage, amps, and volts. We spent some time getting Back to Basics on the technical side to make sure that your lighting installations were back on track for the season. Now, we look into some easy and effective tricks to get the most with your lighting design. A simple but thoughtful design can help set you apart from the competition and grow your sales. We connected with Glen again to share his insight on three easy ways to grow your sales with lighting design.
From Glen:
Over the years, I have been asked to teach classes on Lighting Design. Although there are many do's and don'ts that can be taught in a classroom, nothing will bring you to a higher level of design concept than practicing in the field.
Since so many more factors can and do affect your light design, a classroom can only teach so much on proper placement. Things like what fixture to use, size of the property, what's important to the property owner, trees/bushes/flower beds, and property focal points all impact lighting design. When designing remember lamps, lenses, and Kelvin temperature all play a huge part in creating that perfect design. There are hundreds of different style fixtures, and they all have their specific purpose. When choosing what to use for the job, make sure you are using the fixture for its intended purpose. For example, you wouldn't use an accent light on the walkway because it doesn't create enough or the right light.
As we say, any light is better than no light. However, you need to make sure your fixtures have a purpose. Your design should have a plan. Most often, that is to light up the home (or other investment). But beyond that, it's also to give a sense of safety and security while you create depth of space and beautify the landscape and surrounding areas.
It's crucial to return to your job sites after dark. This is my biggest piece of advice. Often times, I recommend that contractors wire up and wait until the next day to bury the fixtures, especially when they have less experience with lighting. This allows for you to experiment with different lamps, Kelvins, fixtures and placement to fine tune the design. Returning after dark will also teach you that adjustments of fixtures is a game of inches and one or two inches can make or break the lighting design. This visit after dark is a good habit to have and over time, practice will make perfect.
Below are three recommendations for creating beautiful night-scapes, while growing your sales with lighting.
1. Look up.
Don't be afraid to separate yourself from the competition. Look beyond ground level and look up to light dormers, eaves, and other features of the home/property. This will increase safety and security, expand nighttime living spaces, and beautifully accent the property and home.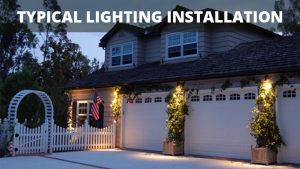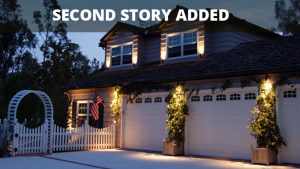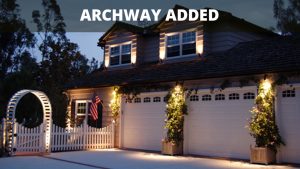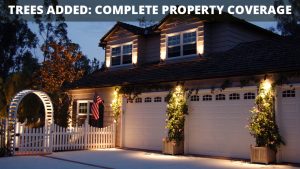 2. Use more fixtures.
To create depth and define key features like entry ways, you need more fixtures and varying levels of light intensity. Don't be afraid to add more. Use varying intensity on different areas of the property. For example, pathways and sidewalks use softer light but a focal point like a statue or architectural feature will use a brighter light.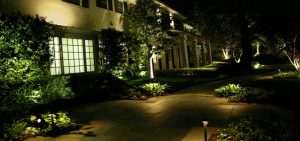 VS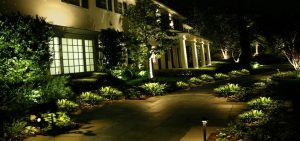 3. Use Demos!
Lighting demos allow you to show the homeowner what the lighting system will actually look like on their property or home. Remember, lighting is an emotional sale and demo kits can help you close that sale. Using demo kits on the property will help homeowners understand the difference between needs-based lighting for security and wants-based lighting to highlight architectural beauty. Central offers demo kits and will even train you on how to use them effectively to close the sale.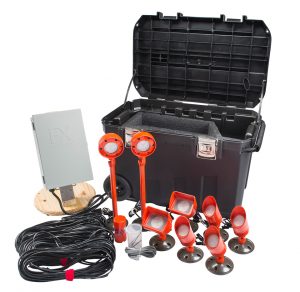 Finally, don't be afraid to try new things and think outside the box. Rely on Central to help, whether that's getting you Back to Basic, helping with a lighting demo or installations, or sharing insight and recommendations on the newest technologies or design styles. We stay at the leading edge of the industry and we're ready to help you grow!
About Glen Nyhuis
Glen Nyhuis has nearly three decades in the landscape lighting business. He has worked both in the field installing and design landscape lighting, as well as on the distribution side. Beyond that, he has spent many years teaching and working with contractors on how to sell lighting to their customers. Whether it's a technical or design question, or helping source the right product for a special job, Glen is ready to help you make money and grow your business.