Summer is here and the last thing on your mind is the holiday season. However, now is the best time to start securing your holiday lighting customers and pre-ordering your holiday lighting products. That's why we've connected with our vendor partner, Seasonal Source, for their recommendations on selling to three key customer types now for the holiday season: commercial, municipal, and residential.
From Seasonal Source:
Commercial
Commercial customers often know what they want and just need someone to do the work. Businesses interested in holiday decorations include: restaurants, shopping malls, country clubs, hotels, resorts, banks, insurance companies, and car dealerships. The appeal to this segment is that most commercial projects have steady budgets for decorating regardless of economic conditions.
Relationships with architects, engineers, interior designers, and event, party, and wedding planners can also generate good recommendations. And don't forget about yourself! You will be the first person your current customers call if they know you provide this service. Get the word out!
Municipal
Government-owned facilities, which may include government buildings, streets, parks, libraries, schools, and more, provide great opportunities for Seasonal Source products to adorn cities. However, remember to start selling early, as municipal decisions generally flow through several people in an organization and can take time to get from the proposal stage to securing the job bid. Additionally, consider recommending how Seasonal Source lighting can be beneficial to a municipality as a year-round way to light up buildings and darker areas.
Residential
Homeowners are always looking for their properties to be adorned in a sophisticated and festive manner for year-round holidays, not just those that happen in the winter. This market has, up until recently, been targeted towards high-end residential estates, HOA's, and gated community entrances. It was characterized by high-income homeowners (top 10%) in the nicest neighborhoods with an average age of 40 to 60 years old. However, now there is also a growing market for Seasonal Source products in newly constructed neighborhoods, with younger generations who want the ease and efficiency of smarter "set-it-and-forget-it" products.
Additional Selling Resources
Online Seasonal Source and Infinity Lighting 2023 Summit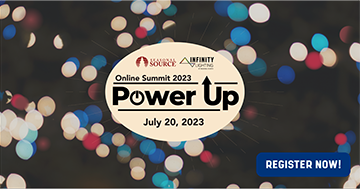 You're Invited to Seasonal Source's 2023 Online Summit!
It the most wonderful time of the year! Time to prepare for the holiday season & Seasonal Source invites you to attend their 2023 Online Summit. Make sure you mark your calendar July 20th from 12-4:00 PM EST to hear first-hand about all the current holiday lighting trends and provide all the solutions to your customers' most challenging questions.
Tune in to learn ways to POWER UP your efforts during the holiday lighting season. During the event you'll hear presentations from key players in the Holiday Lighting industry, a Seasonal Source professional contractor panel, and you'll participate in engaging breakout sessions.
You can look forward to learning more about:
How to Launch Infinity Lighting in Your Business,
How to Find, Reach + Keep Loyal Customers
5 Ways to Make Your Holiday Lighting Business Stand Out
and many more!
This is an experience you won't want to miss! Spread the word to your customers & if you register before July 6th & you'll receive a free swag item from Seasonal Source!
Promo Code: CENTRAL23 will get you and your contractors in at no cost. REGISTER HERE!