STOP BY AND VISIT OUR BOOTH #354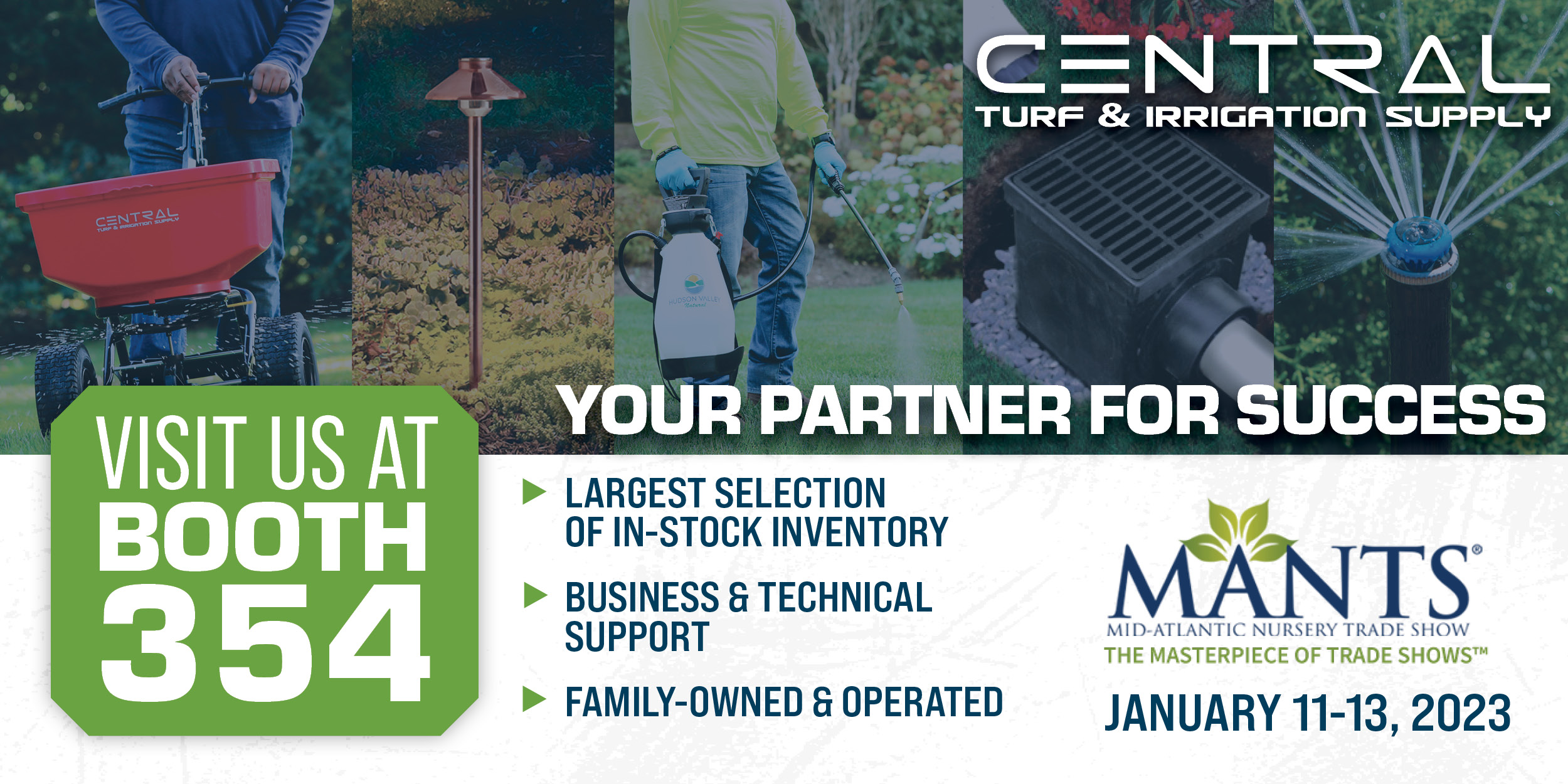 For The Contractor By The Contractor
Central is a solution-focused partner for residential and commercial landscape professionals.
Central Turf & Irrigation Supply, family-owned and operated, is a leading wholesale distributor for irrigation, landscape, agronomic and sustainable products, lighting, and grounds care equipment—with more than 55 locations in the U.S. and Canada.
Since 1990, Central has offered the largest quantity of in-stock inventory in the green industry, plus same-day delivery services. As our partner, access professional and business development resources from large-scale design support and technical support lines to training, subject matter experts, and marketing services.
Experience the Central Difference
You Need Them? We've Got Them!
Your local Central Turf & Irrigation Supply is fully stocked. We have all the products you need, across every category for one-stop shopping. We stock all major brands!
Rotors

Spray Heads

Controllers

Fertilizers

Lawn Chemicals
Supply-chain issues have not effected Central Turf & Irrigation Supply. You need it, we've got it! Plus, we offer same-day delivery & curbside pickup.
Capture Every Opportunity
Increase your sales with best-in-class products, smart technology, and certified job design services.
Expand your efficiencies with online tools & resources, delivery & drop shipping, and training classes.
Grow your bottom line by leveraging the newest products & promotions, marketing support services, and the Central Rewards Program.
Want to schedule a time to chat? Fill out the form on the right!
Questions for our
Team?
Submit question below and someone
will get back to you shortly.
---
---
Locations Near You
Frederick, MD Branch
7140 English Muffin Way, Ste 200
Frederick, MD 21704
p: 301-665-2956
e: frederick@centraltis.com
Crofton, MD Branch
2431 Crofton Lane, Unit 9
Crofton, MD 21114
p: 443-292-4531
e: crofton@centraltis.com
Sterling, VA Branch
23711 Overland Drive
Sterling, VA 20166
p: 703-665-2916
e: sterling@centraltis.com
 Delmar, DE Branch
11133 Iron Hill Road
Delmar, DE 19940
p: 302-907-0283
e: delmar@centraltis.com
 Williamstown, NJ Branch
1738 Glassboro Road
Williamstown, NJ 08094
p: 856-881-4446
e: williamstown@centraltis.com
Warminster, PA Branch
1544 Campus Drive, Unit A
Warminster, PA 18974
p: 215-675-3555
e: warminster@centraltis.com
---