Join us for our Grand Opening Celebration!
Enjoy FREE food from one of the best food trucks in the country, Hero or Villain.
When: Tuesday, July 16 from 10am to 2pm
Where: Shelby Township Branch
49433 Hayes Road
Shelby Township, MI 48315
Meet with more than 20 top industry vendors and Central's ownership!
Good Eats. One-Day Specials.
Raffles & Giveaways.
Meet Central Ownership.
Connect with Vendors.
Bring your whole crew!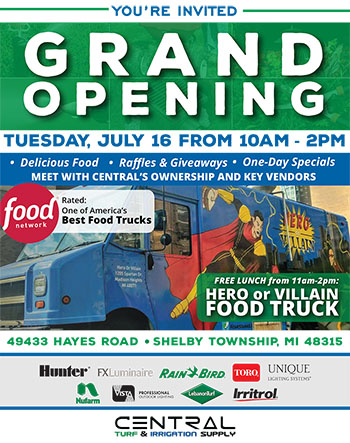 YOU'RE INVITED! RSVP BELOW. See you there!