With the risks of mosquito-borne pathogens on the rise, it's time for landscape contractors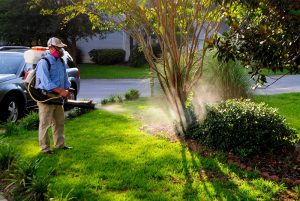 to treat their client's properties to create a protective zone against mosquitoes, ticks and other insects. Contractors who act now can earn extra income by offering this in-demand service as part of their regular site visits.
Central Organic Total Insect Control has an all-organic formula which will not harm beneficial insects like bees, butterflies, and earthworms, but will eliminate ticks, mosquitoes and other insects.
The product can be applied with a traditional sprayer or can be used with a fogger device. Central offers a fogger that operates from a propane tank for use in patio and deck areas.
Central Organic Total Insect Control is sold in a 32oz bottle that treats up to 250,000 square feet.