The start of the season, it's always a good idea to evaluate the products and resources in your tool kit. That's why our focus is to educate you on the newest technology trends across the industry, so that your jobs are more profitable. Below are some of the most advanced and user-friendly products this season.
Irrigation
Toro
Tempus DC Controller: With its advanced features, the new TEMPUS DC battery-operated controller is ideal for managing irrigation in areas without an electrical connection. Wireless connectivity is integrated to allow intuitive programming through the new Toro TEMPUS DC mobile app. TEMPUS DC is completely waterproof and available both with or without an LCD screen.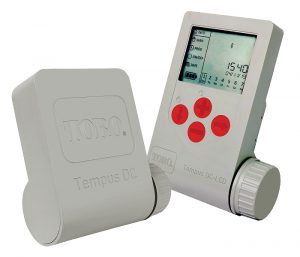 Saves Time – Easily access and program the TEMPUS DC battery-operated controller with your blue-tooth enabled smartphone or tablet through the free TEMPUS DC mobile app.
Rain Sensor Ready – Rain sensor compatibility ensures that irrigation does not occur during a rain event.
Water Savings – With water budget, seasonal irrigation can be easily set up for the whole year, and the run times can then be adjusted from 0% to 200% in increments of 10%.
---
Irritrol
Super Blue Flex Pipe: With a strong product heritage and proven years of performance, this tubing is designed to simplify spray head installation making it ideal for challenging landscapes and hard-to-reach areas.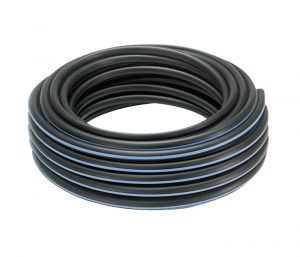 Durable premium grade linear, low-density polyethylene: achieves higher psi strength and performance over time vs. competitive products.
Easily unwinds from center of coil for added convenience
Highly flexible for ease of use
---
Hunter
EZ Decoder System: Bring two-wire technology to more projects than ever before with the revolutionary, low-cost, hassle-free EZ Decoder System for HCC, ICC2, and Pro-C controllers.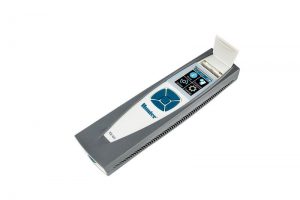 EZ Decoders are small, waterproof, and come with color-coded wiring and a convenient LED status light. They do not require special wire or connectors to function. Better yet, the system can coexist with conventional output modules, allowing hybrid functionality of both direct-wired valves and decoder operations in the same controller. This technology also permits easy conversion of a conventionally wired system to two-wire using the existing wiring bundle. It's that easy!
---
Hunter
Wireless Flow Meter: Use this sensor to retrofit flow to existing systems that cross under asphalt, concrete, or other hardscapes.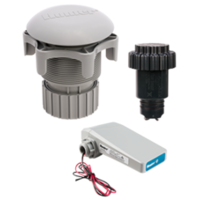 The WFS monitors flow and instantly notifies the controller in case of a broken pipe or leak, prompting the system to shut down.
The WFS is compatible with Hunter's ACC and I-Core controllers and can be easily installed as a retrofit to an existing Flow-Sync® or as a system upgrade.
---
Hunter
Centralus™ Irrigation Software Platform for Commercial Controllers (ACC2 & ICC2): Add cloud-based control and monitoring for ICC2 and ACC2 controllers with the mobile-friendly Centralus irrigation management platform. Log in to the platform through your Hunter account at hunterindustries.com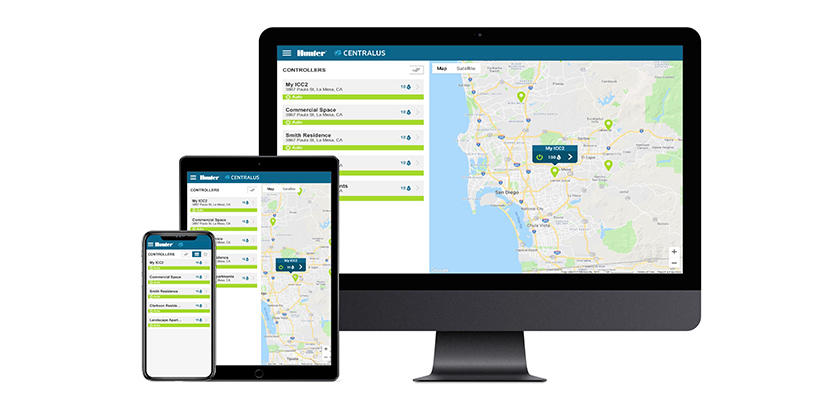 Browser-based programming and communication software
Highly secure cloud access
Map-based navigation and status
Instant remote control from mobile device
Flow monitoring and reporting
Alarm reporting and detailed irrigation history reports
Responsive web design configures for your device, allowing the same controls from your smartphone, tablet, or desktop
Wi-Fi, Ethernet, or LTE connectivity options
Built-in Solar Sync® logic/Solar Sync Delay features for smart water savings
Professional crew member administration with multiple levels of access
Organize maintenance teams and their controllers into management groups
---
Rainbird
ESP-LXIVM Two-Wire Controller with Smart Valve Technology: Rainbird's most advanced irrigation controller offers fast and error-free installation, world-class diagnostics, and an updated version of the Industry's favorite programming interface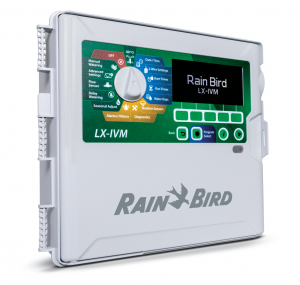 Features the Integrated Valve Module that stays in constant communication with the controller to provide efficient irrigation and advanced diagnostics.
Supports up to 60 stations standard or 240 stations with LX-IVM Pro.
Up to four 2-Wire paths can be connected, plus flow sensing and advanced flow management tools
---
Rainbird
LNK2 Enhanced Control: Irrigation System Control from Anywhere. Link to improved irrigation control with the new Rain Bird LNK2 WiFi Module.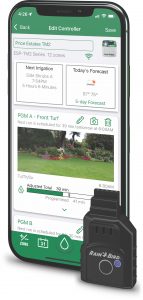 Streamline system management and get instant access via smartphone along with the following features:
Strengthened network connection
Water a single zone, all zones, or set a custom schedule
Automatic weather adjustments provide daily run time changes
Enables our most popular controllers (ESP-Me, ESP-RZXe, ST8 and ESP-TM2) to WiFi capabilities, making them fully accessible and programmable from iOS or Android compatible devices
Receive push notifications for irrigation and weather-based events.
Built-in mobile notifications unlock remote diagnostics : set up service calls, troubleshooting access, receive freezing conditions warnings, and much more
---
Rainbird
Flow Indicating Basket Filter: All-In-One Flow Measurement, Filtration and Pressure Regulation. Winner of the IA NEW PRODUCT CONTEST!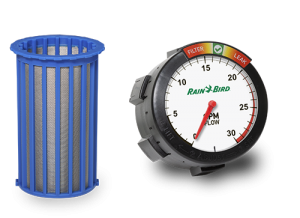 The Rain Bird® Flow-Indicating Basket Filter is the most complete solution to monitor drip system performance — it's the only product that provides all-in-one flow measurement, filtration (100 micron) and integrated 40 psi (2.8 bar) pressure regulation in a compact solution.
100% mechanical flow measurement feature provides a cost-effective flow sensing solution for commercial or residential zones

Audit the proper flow during installation and over time with just a quick glance at the dial

Avoid call backs by addressing valve malfunctions, leaks or clogging before they become a larger issue

Retro-fit model adds flow indication to any Rain Bird Basket Filter model
---
Soil Moisture Sensors: Baseline Soil Moisture Sensors work by sending a high frequency pulse of electricity down an embedded wire path.  The high frequency of the pulse causes the sphere of influence to move outside the sensor blade and into the soil around it.  When the pulse travels through moisture, it slows down.  The sensor measures the speed, and then converts this measurement to a moisture content reading.

Baseline offers two different biSensors to meet your watering needs.
The 15-inch original biSensor is ideal for in-ground applications, and water feature monitoring. The 3-inch compact biSensor is ideal for greenroofs, greenwalls, and containers. The biSensors differ only in their dimensions; otherwise, they both have the same operating features and operating specifications. Either biSensor can be used in any application.
Sensitivity.  The biSensor is capable of measuring volumetric soil moisture changes of less than 0.1 percent.  biSensors are a powerful tool for natural and engineered soils alike.
Repeatability.  Always get the right reading, regardless of changes in soil salinity or other factors.  biSensors give you unmatched confidence in your irrigation system.
Accuracy.  Soil moisture readings are within ± 3 percent of the actual volumetric soil moisture content.   biSensors allow for the best possible irrigation decisions from an irrigation controller.
Durability.  The biSensor has a rugged design that will stand up to the toughest conditions.  biSensors will give you year after year of dependable service for your irrigation system.
---
Lighting
FX Luminaire
SRP Strip Lights: Highly versatile white SRP strip lights are constructed with extruded silicone to provide superior protection against tough outdoor conditions. A full spectrum of accessories ensures easy installation in a variety of settings. Winner of the IA NEW PRODUCT CONTEST!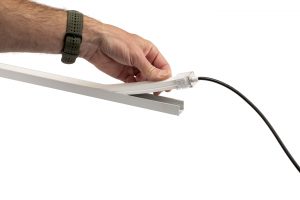 12 VAC input voltage
Handy 2″ (51 mm) cut marks provide precision customization
2,700K and 3,000K color temperature options
IP65 rating for reliable performance
Designed for solder- and adhesive-free connections
Compatible with the Luxor® Low-Voltage CUBE for zoning and dimming
---
FX Luminaire
FX Upgrades All Fixtures to 2ND Generation POWERBOARD® TECHNOLOGY: New PowerBoard Technology maximizes lumen output, field life, and system flexibility for Designer Series fixtures with integrated LEDs.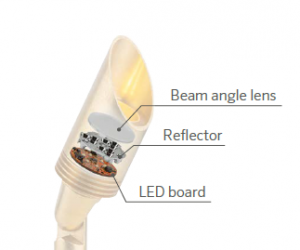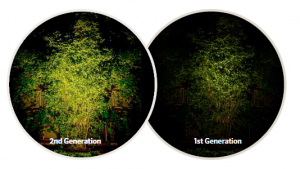 Deliver Longer-Lasting Performance
40-65% higher lumen output with greater efficacy
Ensure greater efficacy with more lumens per watt.
Extended Minimum Rated Life of 72,000 hours for an additional 17,000 hours of functionality
Beam angle accessories included with fixtures: 10° Narrow, 35° Flood, 60° Wide Flood.
Expand light output with a preinstalled 35° beam angle
---
FX Luminaire
FX MyDesign Software: Leverage this free tool to simplify the lighting design process, impress your customers, and close sales faster. All you need is a free account, and you'll be on your way to becoming a professional lighting designer.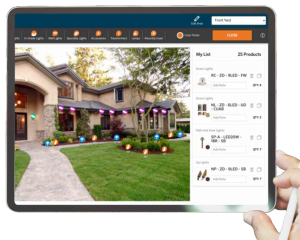 Simplify the design process
No technical knowledge required, just Drag & Drop images & products
Enhance the Customer Experience with visually stunning proposals
---
FX Luminaire
QL Downlight: At 1.5″ (38 mm) wide, the compact QL down light is ideal for mounting on narrow posts, perimeter fencing, pool enclosures, columns, doorways, and pergolas.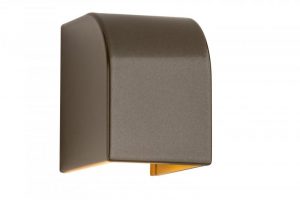 Tamper-resistant features
Two-layer, marine-grade anodization and powder-coat finish
Die-cast aluminum
Cree® integrated LED
Input voltage: 10–15V
Phase and PWM dimmable
Compatible with Luxor® technology
---
Unique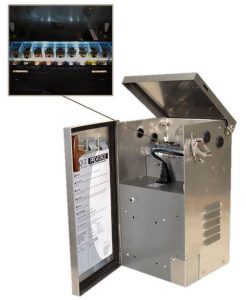 PRO-FORCE Transformers
Available in 300W and 600W configurations
Permanent, hard-wired installation serves as a deterrent to vandalism and potential theft.
The only transformer line to include a range of 12V to 24V taps.
Backed by a Limited Lifetime Warranty
---
Kichler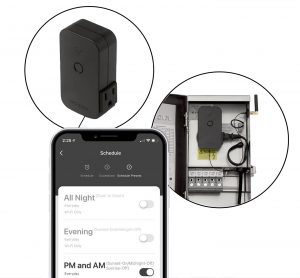 The Smart Control Timer and Kichler Connects App
Work together to digitally control your landscape lighting with a smartphone, tablet, or voice-controlled home device in minutes.
Create custom on/off schedules, sync multiple transformers, and use one-step, preset scheduling for easy set-up.
The external antenna allows for long-range connectivity
Fits within their Contractor Series, Plus Series, and Pro Series transformers as well as certain competitive units.
---
Halco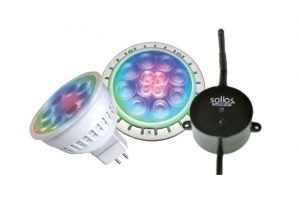 Sollos Color Splash Drop-Ins + Repeater
PAR36, MR16, Ledge Light
» RGB-W color-changing plus white in single product
» 80% more efficient than halogen equivalent
» Blue Tooth controlled with the Sollos® ColorSplash® app
» Five year limited warranty
---
WAC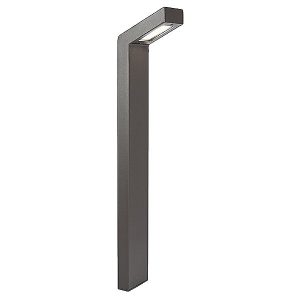 Linear Path Light
Delivered Lumens: 95lm
2700K, 3000K
CRI: 90
Power: 2.9W, Input: 9-15 VAC, 50/60Hz
Rated Life: 60000 Hours
Construction: Solid die-cast corrosion resistant aluminum
IP66 Rated, protected against powerful water jets
Factory sealed water-tight fixtures
Translucent lens provides uniform light distribution
Maintains constant lumen output against voltage drop
UL 1838 Listed
Transformer required
Finally, rely on Central to help, whether it's questions about troubleshooting or installation, showing you how to use specific equipment, or sharing insight and recommendations on the newest technologies. We stay at the leading edge of the industry and we're ready to help you grow!