The start of the season, it's always a good idea to evaluate the products and resources in your tool kit. That's why our focus is to educate you on the newest technology trends across the industry, so that your jobs are more profitable. Below are some of the most advanced and user-friendly products this season.
HUNTER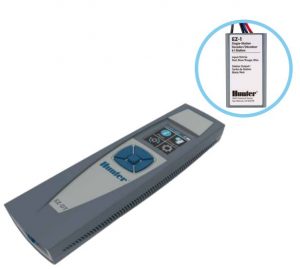 1. EZ-DT Diagnostic Tool: The new handheld EZ-DT diagnostic tool uses wireless technology to streamline installation and maintenance of EZ Decoder Systems. Contractors can use the EZ-DT to quickly and easily assess system health from within the valve box — without having to uninstall the decoders — reducing time and labor on the jobsite.
Detect faults and perform electrical troubleshooting in the field without uninstalling decoders
Quickly read decoder status, station address, current draw, and two-wire voltage to simplify maintenance
Program decoder station address via wired connection to speed up installation and save time on-site
Update controller facepack or decoder module firmware via ribbon cable connection for flexibility when updating systems
Communicate in their preferred language using the multilingual user interface
Work efficiently on the go with power supplied by four AAA batteries
---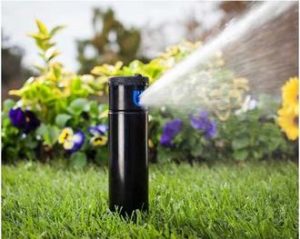 2. PGP-06: At 6″, it can clear tall turf and deliver water efficiently without interference. Featuring a ¾" inlet and a wide array of high-efficiency nozzles, it's a great system upgrade option with numerous benefits:
Patented automatic arc return feature returns the turret back to the original arc pattern if vandalized. The adjustable arc spans from 50° to 360°.
Non-strippable drive mechanism is protected from damage if turned in the opposite direction of travel.
Part- and full-circle rotation in one model offers flexibility across landscapes and reduced inventory.
Headed and slotted setscrew enables all-radius adjustment with a Hunter wrench or flat-blade screwdriver, making it easy to fine-tune the spray.
QuickCheck arc mechanism enables rapid arc adjustment.
The 6″ pop-up model rounds out the line of PGP® Ultra rotors, which also includes the most popular 4″ model, along with the 12″ pop-up and shrub models.
---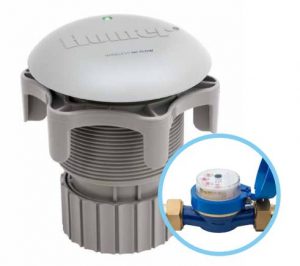 3. Wireless Flow Meter for Hydrawise: Add powerful, wireless flow-monitoring capabilities to Hydrawise systems with this simple and affordable kit.
Compatible with Hydrawise enabled HC, HPC, Pro-HC, and HCC controllers only
Sends station-level flow rates and flow totals from the sensor to the controller wirelessly, without the need to dig trenches or run wire
Provides 500′ line-of-sight communication from transmitter to receiver
---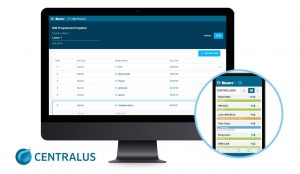 4. Centralus Advancements, plus LTE Now Available for ACC2
Enable advanced cloud-based control and water-saving features for ICC2 and ACC2 controllers with the mobile-friendly Centralus platform.
Scheduling enhancements
Full Run Time editing capabilities (by Station/Block/Interval, in hours:minutes:seconds)
Conflict Detection identifies and reports changes in field hardware configuration
Cellular connection (monthly data plan required), in addition to Wi-Fi and LAN
Enhanced remote capabilities, including water days, start times, and run time adjustments
Highly secure cloud access
Map-based navigation and status
Instant remote control from mobile device
Flow monitoring and reporting
Alarm reports and detailed irrigation history reports with mobile text alerts
Crew management functions
---
RAIN BIRD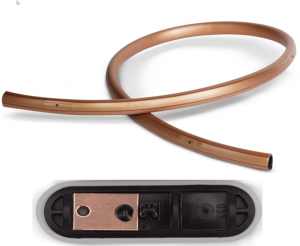 5. XFS-CV Dripline:
All-In-One Dripline
Pure copper chip in every emitter provides the most effective root intrusion protection
True check valves in every emitter provide 10 ft of holdback (highest in the industry)
One dripline to stock
Model Configurations
GPH = 0.6 and 0.9
Spacing = 12" and 18"
Coil Lengths = 100', 250', 500' and 1,000' (build to order)
Colors = Copper, Purple and Purple Stripe
---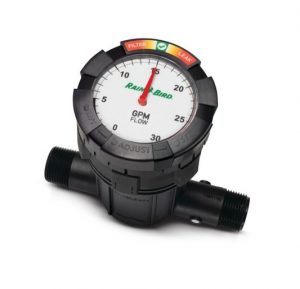 6. Flow-Indicating Basket Filter:
All-In-One Flow Measurement, Filtration, and Pressure Regulation
Mechanical flow measurement provides a cost-effective flow sensing solution
Simple troubleshooting through quick visual identification of clogs or leaks
Retro-fit model to upgrade any Rain Bird basket filter model
3 additional color-coded mesh filters to satisfy multiple filtration needs (offered separately)
Models
FLOW-100 (1" flow-indicating basket filter)
FLOW-100-PRB (1" flow-indicating basket filter with pressure regulation)
XCZ-100-FLOW (1" control zone kit with flow-indicating basket filter, pressure regulation and PESB valve)
FLOW-RETRO (retrofit kit)
---
TORO / IRRITROL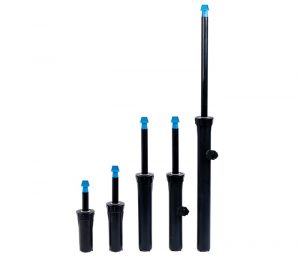 7. Irritrol 40 psi I-Pro PR Spray Bodies
Certified to EPA WaterSense® requirements
Compatible with Irritrol, Rain Bird®, and Hunter® female-thread nozzles.
Easy-to-adjust ratcheting riser requires less force to adjust dry or when under pressure.
Competitive list prices
---
SIMPLE FLOW
8. The Aqua Line: Actuator & Remote: The Aqua Line allows you to open and close standard valves remotely using the Aqua Actuator and Aqua Remote. After installing the Aqua Line, there's no need to enter a customer's home or business, removing the hassle of liability and coordinating schedules. With the Aqua Line, everyone saves valuable time and money, plus adds to your bottom line by helping you get more done with less.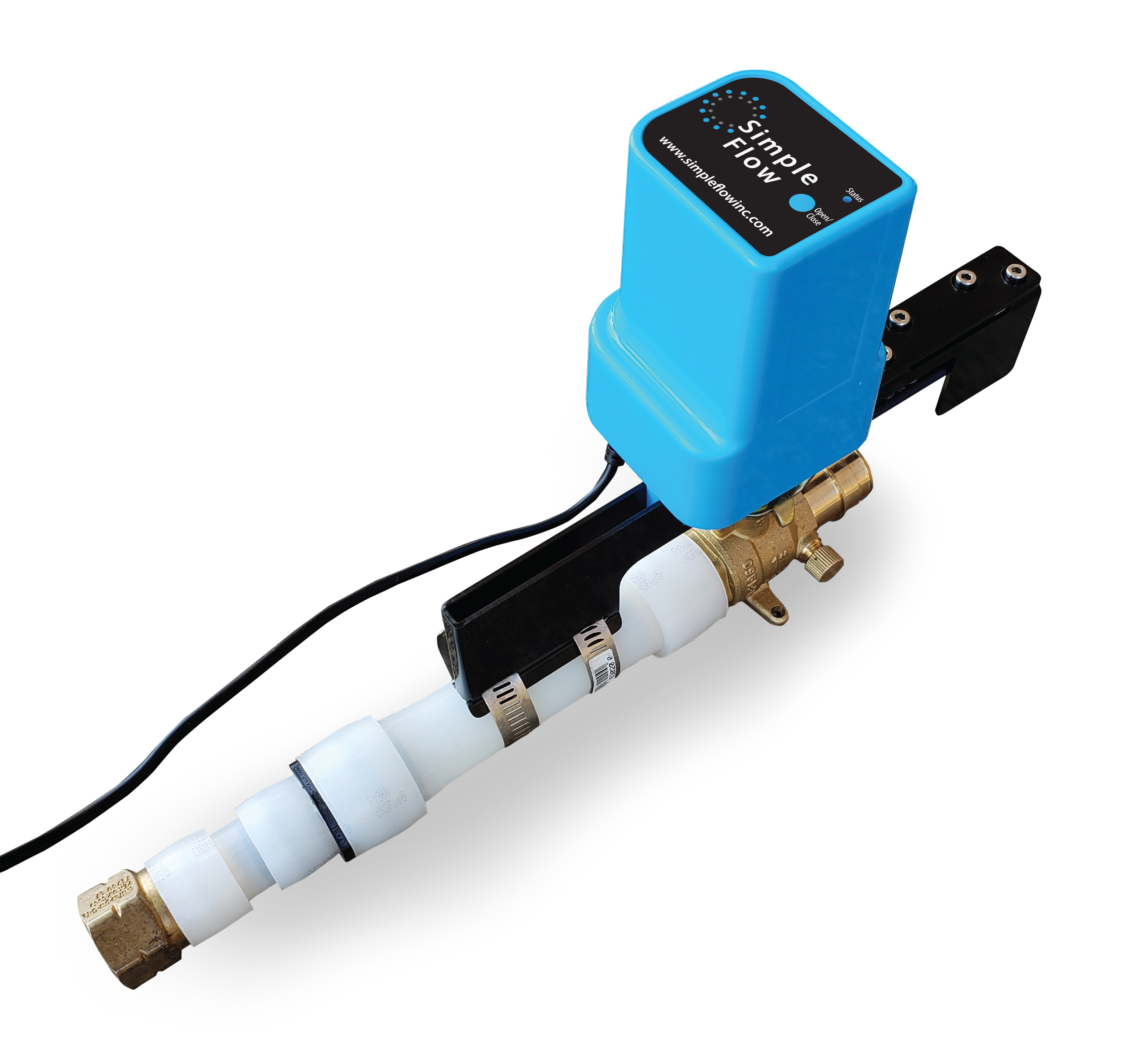 Actuator Benefits
Compatible with ½ inch to 1½ inch ball valves
Does not require plumber for installation
Installs in minutes, but built to last for years
Secure connection to only your companies Aqua Remotes
Tracks manual operations for your protection
Does not require wifi
Remote Benefits
Programmable security ID
Long lasting, rechargeable battery
Two-way communication allows you to see the position of the Actuator remotely (open or closed)
Reliable 915 MHz signal allows control from up to 100 meters
Can sync and control multiple Aqua Actuators
Small, but durable, IP68 rated, dust-proof, waterproof and shockproof
---
UNIQUE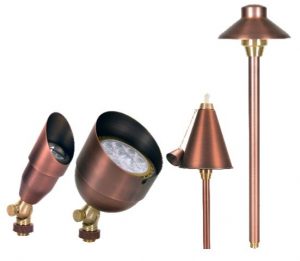 9. Satin Copper fixtures™
Available on select Knights Series and Odyssey Series fixtures

Illuminator Area Lights
Guardian Up Lights
Oxford Up Lights
Islander Tropical-inspired Torch Light

Fixtures bring a distinct look and feel to a landscape design and helps contractors distinguish their services from others.
---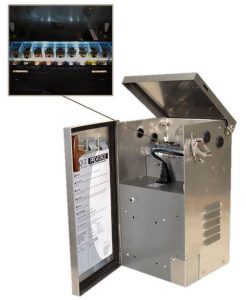 10. PRO-FORCE Transformers
Available in 300W and 600W configurations
Permanent, hard-wired installation serves as a deterrent to vandalism and potential theft.
The only transformer line to include a range of 12V to 24V taps.
Backed by a Limited Lifetime Warranty
---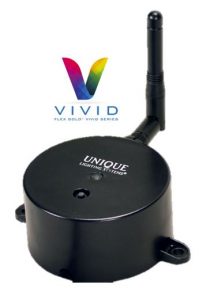 11. VIVID-R Range Extender
Signal extender for FLEX GOLD Vivid Series LED color-changing lamps.
Significantly improves mobile app connectivity with lamps.
Compatible with any generation of Vivid lamps.
---
FX LUMINAIRE
 12. SRP – Strip Light
New 12 VAC white strip lights from FX Luminaire are constructed with extruded silicone to provide superior protection against tough outdoor conditions. Designed for solder-less splice connections, they are available in both warm (2,700K) and soft (3,000K) color temperatures. A full spectrum of accessories allows the strip lights to be installed in a variety of settings.
Key Benefits
AC voltage
Warm and soft color temperatures: 2,700K and 3,000K
Viewing angle: top view
Robust extruded silicone construction
IP67 rating
Solder- and adhesive-free splice connections
Compatible with the Luxor Low-Voltage Cube (LCM-LV)
---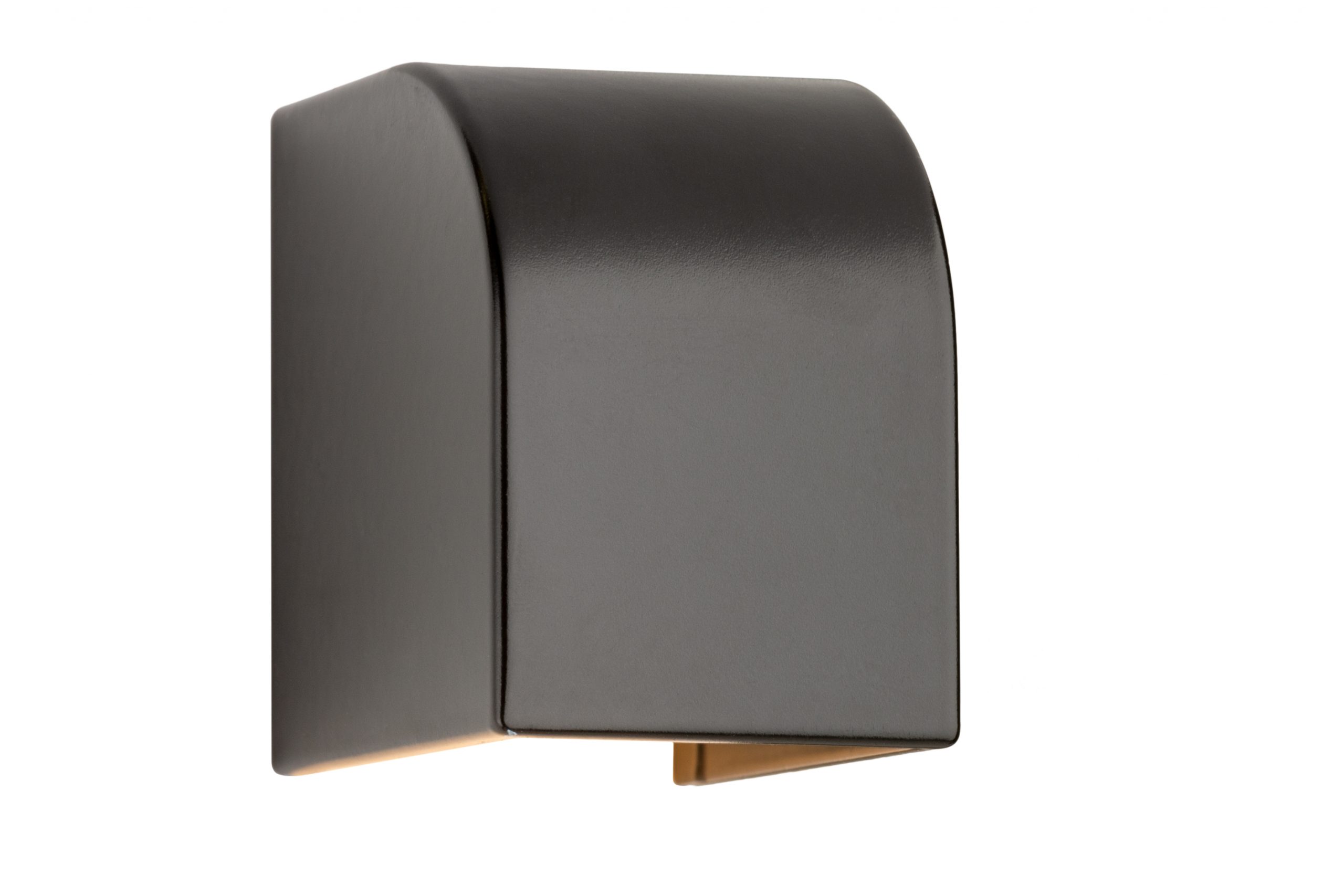 13. QL – Down Light
Ideal for narrow spaces, the ultra-compact QL down light includes a convenient, modular surface-mounting bracket. The fixture provides effective downward illumination for perimeter fencing, columns, doorways, and pergolas.
Key Benefits
Compact, 1LED down light
Surface-mounted with no visible hardware
Modular bracket doubles as an installation guide and provides four ways to route the lead wire
---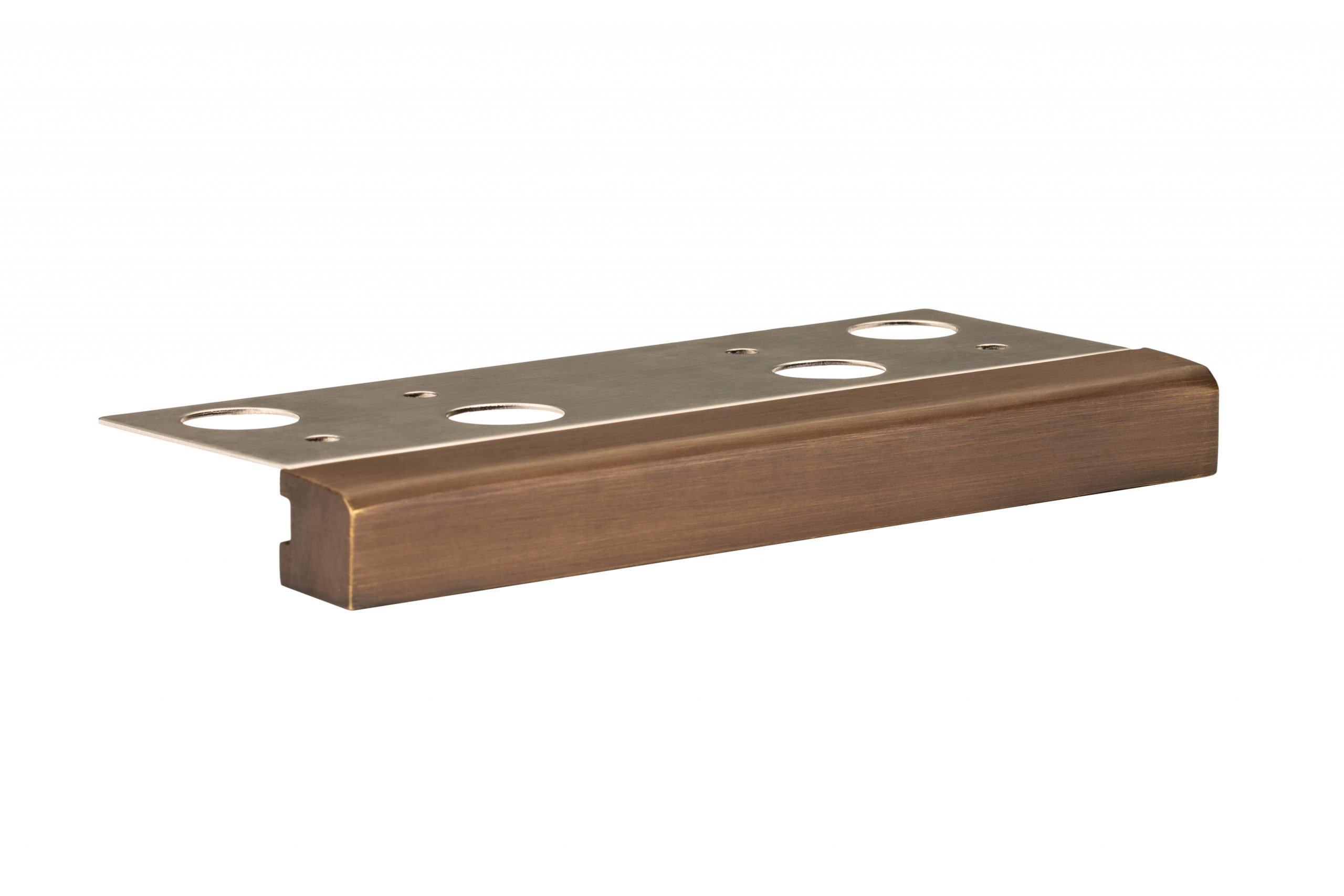 14. LD – Ledge Light
With an innovative snap-on lens, the compact LD ledge light is easy to install and service. At less than 5.0″ (127 mm) wide, it shines proudly as the smallest ledge light from FX Luminaire.
Key Benefits
Tool- and hardware-free servicing with snap-on lens
Accommodates 10W, 20W, and 30W equivalent G4 LED lamps
Finally, rely on Central to help, whether it's questions about troubleshooting or installation, showing you how to use specific equipment, or sharing insight and recommendations on the newest technologies. We stay at the leading edge of the industry and we're ready to help you grow!