More and more, our customers are asking pressing questions about what chemicals go on their lawn. Especially with the recently negative news coverage our industry has seen with the Roundup lawsuit. Our customers worry about their kids, their pets, and the environment—and they want to make sure that the chemicals that go on their law are safe.
Beyond the Roundup lawsuit, university studies are now linking glyphosate to an increased risk of health issues and gene mutation for future generations in lab tests. What does this mean for you and our industry? This conversation is not going anywhere, and homeowners are going to drive the conversation and demand for alternative products.
The good news is, there are already alternatives available including traditional herbicides, low AI, and 100% organic. To make it easy for you, we've compiled a list of effective alternatives to glyphosate.
TRADITIONAL:
Cheetah® Pro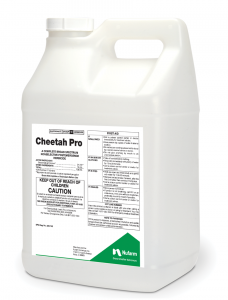 Fast, effective, non-selective control of tough-to-control grass, sedge, and broadleaf weeds. Cheetah Pro's novel mode of action works quickly to control undesirable plant vegetation around ornamental trees, shrubs, and potted plants, as well as landscape trim and natural areas.
Offers broad-spectrum non-selective weed control
 Fast, effective, non-selective control of challenging grass, sedge, and broadleaf weeds
A reliable solution for managing existing or emerging herbicide resistance issues
Less translocation in plants creates sharp boundary markers for golf and sports fields and precise trimming around ornamental
beds with increased ornamental safety
Tank-mix compatible with SureGuard® SC for extended residual control
Advanced formulation with a caution signal word
*Not all crops labeled for use in California
LOW IMPACT:
CIVITAS WEEDfree BRANDTM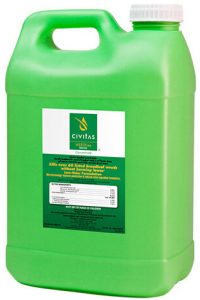 Fast-acting, hybrid selective herbicide formulated with less active ingredients kills over 60 listed broadleaf weeds. A sustainable choice without sacrificing performance.
Fast-acting, weeds show visible injury only hours after application
Low environmental impact, uses up to 75% less active ingredients than traditional three-way mix herbicides
White emulsion helps identify where product is sprayed and reduce over-spraying and call-backs, ultimately saving time and money
No offensive odor and discrete application offer key benefits to applicator, staff and homeowner
Full application or spot treatment
100% ORGANIC:
Avenger® Organic Weed Killer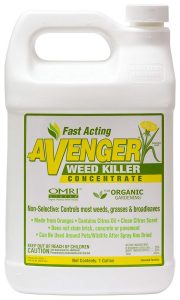 Non-selective, post-emergence herbicide that quickly and effectively kills weeds, grasses and broadleaves without causing harm to the environment.
Fast acting – visible results in less than 2 hours
Highly biodegradable – dissipates quickly
Non-toxic and can be used in areas near people, pets and wildlife
Works in cool & cloudy conditions (as low as 40º F)
Does not stain brick, concrete or pavement
Emulsion technology – visually references your spray target
Sprayed areas can be planted within hours
Controls most weeds, grasses and broadleaves
No offensive odor, made from oranges, lemons and other citrus fruits
EPA registered & approved
Central is here to help. If you have questions or need other recommendations, contact your local Central rep. We're always adding new and innovate products to our warehouses to make sure we're meeting [and exceeding] your needs. We stay at the leading edge of the industry and we're ready to help you grow!