Pennsylvania Bluestone has been around for an estimated 345 Million years! So why is it hard to come by these days? We checked in with Dennis Garneau, Director of Hardscapes, in this article to discuss current supply issues, pricing, practicality along with a suitable alternative we know you're going to love. As we forever embrace the beauty of Mother Nature, we're here to help you change the way you hardscape!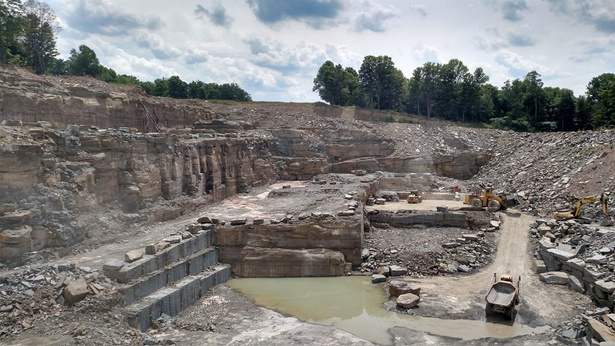 PA Bluestone Quarry
WHAT GIVES?
You may have noticed a significant price increase in your native bluestone paving products. Due to quarry safety regulations paired with labor shortages, we're not sure if & when this market will resume normalcy. Excessive lead times in combination with pricing have led us on a pursuit of alternative materials to supply your demand! Ask and you shall receive!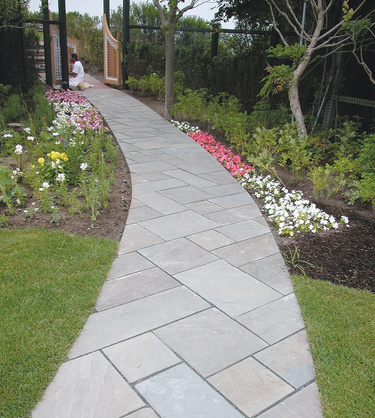 Pennsylvania Bluestone
SOLUTION?!
NP BLUESTONE Indian Stone has been leading in popularity for its outstanding strength & quality but the bonus is in the savings! Nearly half the cost of a native bluestone, we're averaging 15,000 PSI on our nominally calibrated 1″ thick patterned NP Bluestone! With 1.2% absorption rate, this stone will surpass extreme weather conditions which typically cause deterioration of alternative native stone over time. NP Bluestone doesn't retain heat, a common problem with competing products! Central Turf has access to 2,000,000+ square ft. of stocking inventory of our partnering supplier's complete product line offerings, available at 50+ Central Turf & Irrigation branches in the U.S. & Canada! Experience the Central Difference today!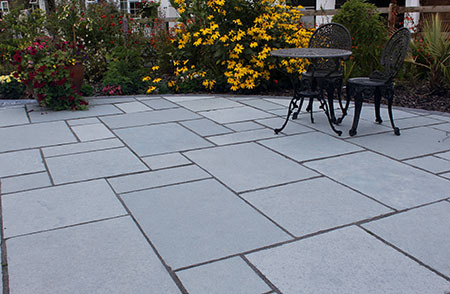 Steel Blue Classicstone (NP Bluestone)
Finally, rely on Central to help, whether its learning more about NP Bluestone, hardscape solutions, advanced installation techniques, or sharing insight and recommendations on the newest technologies or design styles. We stay at the leading edge of the industry and we're ready to help you grow!
About Dennis
Dennis Garneau has 25 years' experience in hardscaping installation from commercial applications to residential design/build projects. He is ICPI Certified and works closely with vendors on new training and technical installation techniques. Before working for Central, Dennis owned and operated his own landscape construction company for 18 years so he is well versed in the day-to-day operations of contractor as well as the best ways to strategically upselling projects. Rely on him for any of your hardscape and outdoor living needs.