It's no secret that creating a functional and fundamentally sound lighting system requires much more than just choosing some lighting fixtures and powering them up. Quantity, fixture placement, and making sure the system is correctly engineered, are all major factors that should be considered when planning out a lighting project. This being said, it seems that the most critical factor needed to create the perfect lighting portrait is also the most overlooked. Selecting the proper LED lamp for the intended application of a lighting fixture can truly take your lighting installations to the next level.
The vast majority of contractors that I visit daily, across all regions of the country, are often dead set and satisfied with using the same lamp option for all their lighting jobs: 5 Watt, 30° – 40° MR16's or 4 Watt 30°-40° MR16's. Although these are great lamp options, they are not always the best option based on the situation. Only using one kind of lamp across an entire lighting system passes up on a lot of the opportunities that can be utilized to easily expand upon and improve that lighting system. Take a second to think about it. Would you rather your customer be blown away by the incredible lighting system that was just installed or to just be satisfied with the work that was done? Which customer would tell their friends and family? Can this one system lead to potential leads for additional jobs in the future? There are many more beam angles, Kelvin temperatures and larger wattage lamp choices to set your systems apart from the competition.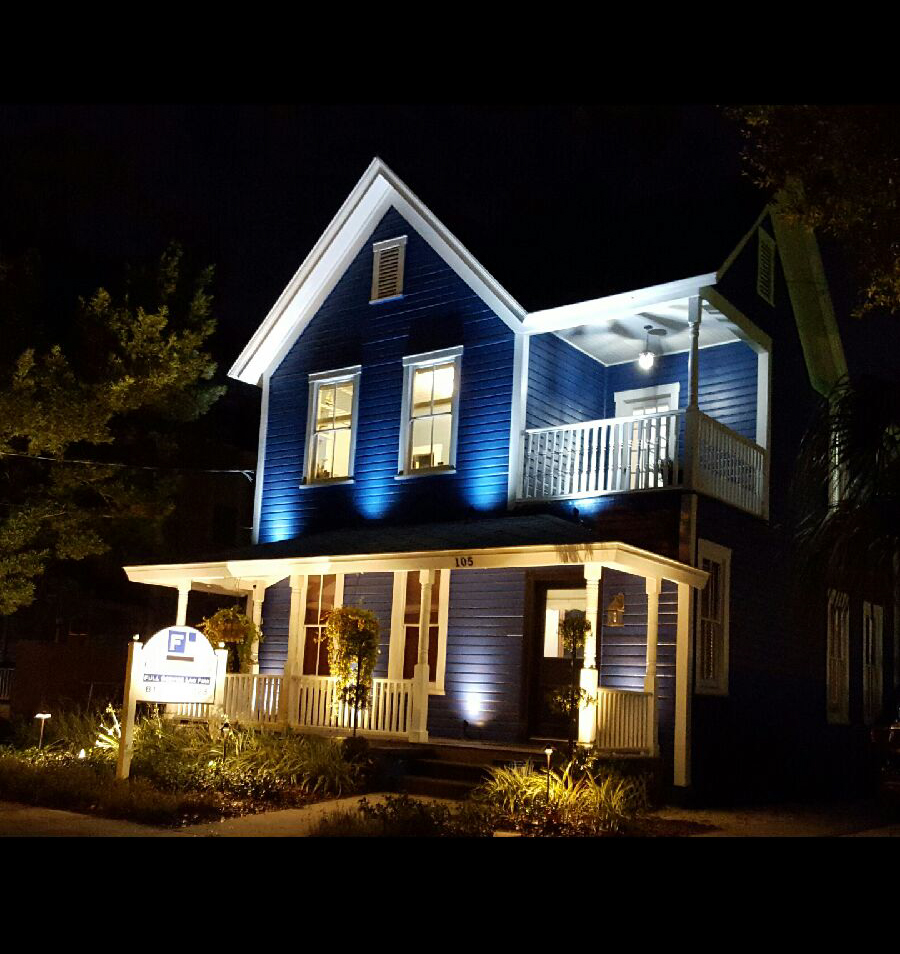 Use the following tips as a guide to get you started:
When illuminating areas such as columns or pillars, consider using 10°-20° lamps. This will illuminate these features effectively while limiting the throw of incidental light where it is not wanted or needed.
Depending on the manufacturer, 30°-40° lamps are perfect to light a house façade or to uplight a specific feature on a property. One example would be lighting deciduous trees.
To properly light the façade of a home use 5W Lighting on the second story of a house and 4W on the first story of a house.
60° lamps should mostly be used on areas that need to be flooded with light or for wider features that are low to the ground. For example, a Japanese maple or a boulder wall.
120° lamps are awesome to use in inground, well light applications to illuminate straight walls or a tight line, such as a tree hedge.
When deciding whether to use 2700 K (Warm White Lighting) or 3000 K (Cool White Lighting) consider the colors that are present within thr property. For example, the color of a house often has an incredibly large impact on deciding which color temperature to use.
Don't be afraid to mix Kelvin Temperatures. This is a common practice within the lighting industry and when used appropriately, can create unique lighting effects.
As a rule of thumb it is best to use 2700 K Lighting Fixtures on deciduous and larger canopy trees. It is best to use 3000 K Lighting Fixtures when downlighting features.
Keep in mind the most important factor when choosing lighting fixtures and lamps: Customer Preference. While it is best to recommend/suggest proper lighting practices, ultimately the customer is always right. Especially when it comes to something rooted deeply in visual preference.
Although every design is different and comes with its own set of challenges, this is a good frame of reference to get the most out of your lighting projects. Any lighting is better than no lighting, but there is a big difference between "Good", "Better" and "BEST". Don't forget that specialty MR16 lamp options are available as well! RGBW & CCT specialty lamp options can be used in a variety of Holiday & Custom Lighting set ups. Even silver-green lamps can be used to bring out those natural green colors found within evergreen and other deciduous trees on a property.
Finally,
We can help train your team on everything you need to know for increasing your lighting sales; the basics of selling lighting, teach new installation and design techniques, help you expand your product arsenal, win more jobs, and design service contracts for an annual/repeat income stream. Reach out to your local Central rep to get started or learn more about how the right choices on lighting jobs can boost your business!