Across the country massive labor shortages are affecting companies drastically; in different yet similar ways. With the demand for green industry projects across the residential and commercial markets still at high levels, everyone is looking for solutions to cut costs, increase efficiency, and avoid the panic of having less hands-on labor.
How can you avoid the labor shortage to perform the tasks ahead?

Solution: Equipment that will get the job done quickly and more efficiently.
Explore Alternate Equipment
If you are on the install side there may be machinery and equipment that can help you stretch existing labor or replace it altogether. Machines can help you get as much done in the field with fewer workers. The best part is they will show up when needed and you won't get a sick call. Plus, when you make the investment into equipment you are not only addressing the labor shortage, but also helping to retain employees by creating a better a quality of work and efficiency on your job sites.
With summer contracts winding down, and the winter months approaching, we are hearing labor shortages are causing many contractors to pass up Snow Removal Contracts. These are lost opportunities and revenue that's so important to many seasonal businesses. Having good quality equipment can help with all projects, from irrigation, fencing, hardscaping, snow and so much more.
Below we highlight 3 pieces of equipment that can help!
1: Ariens Mammoth:
When there is less manpower on a jobsite, powerful equipment such as the Ariens Mammoth sidewalk machine is even more important.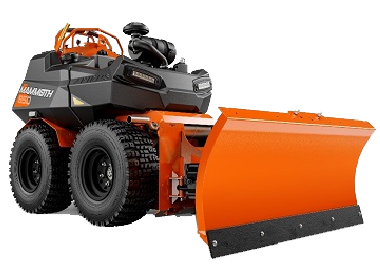 More Power: Machines with more power can support crews by moving heavy snow that would otherwise require three or four workers.
More Efficient: Move the snow quickly, and keep your team out in the elements for a shorter time, ultimately helping make the process quicker and more efficient.
More For Your Buck: While they might feel costly upfront, equipment costs pay off quickly. For example: the average sidewalk shoveler is paid $25 per hour. With the average storm cleanup from start to finish is around 8-10 hours you can be in the $1400- 1600 total cost to run a 4-man crew for just one snow event.
2: The GeoRipper:
The compact and efficient GeoRipper 620 is an ideal digging solution for irrigation, root barrier, landscape lighting, and other pipe and wire installations that require 20″ or less in digging depth. With a multi-use tool like the GeoRipper, you can easily save on time and efficiency. With a smaller crew and the correct equipment, you can still tackle the same size job with less mess, less hand-digging, less exhaustion for your team, and less time on a job site.The GeoRipper features offer: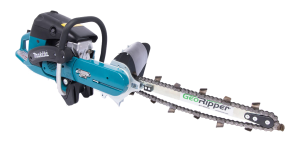 Decreased injury over hand-digging
Increased productivity over hand-digging
Self-sharpening digging teeth for tree roots up to 3″ in diameter below grade
Removes rocks up to 4" in most soils
3: EZG Lifting Equipment
The Vacuum Lift systems for hardscaping and outdoor living will help increase efficiency for your entire crew from a 2 man to a 20 plus man crew. This equipment makes laying any size paver, slabs, or steps easy.  Your crew will be excited to see the investment made into your business and may lead to some new employees wanting to join your team!
Your team won't be fatigued and will lay the perfect placement of pavers and stones onsite. The quality of work will stand out from your competition also. There are many types of lifts from battery, gas, and air, so you have options to fit your business needs.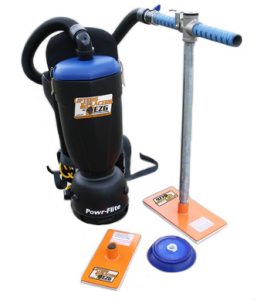 Cuts installation time by 40%
Operates with portable gasoline or electric compressors
Work smarter with fewer injured fingers, hands, backs and knees
Allows operator to precisely place pavers without disturbing prepared areas
Single-man and two-man models
Outdoor Power Equipment for Every Season
In addition to the 3 pieces highlighted above, Central has a lot of available equipment such as:
Snowblowers
Sidewalk machines
Salt Spreaders
Brine applicators
Hedge trimmers
Slit Seeders
Aerators
Gas Blowers
Central is your one stop shop for all your equipment needs!! We also our a dealer of all Stens Maintenance products to keep your equipment running for many years. Contact your local Central rep today to see how Equipment can increase your efficiency, save you on costs, and help combat labor shortages. There are many resources for financing equipment that work with all sized businesses. Ask Central today how you can invest in one without breaking the bank!