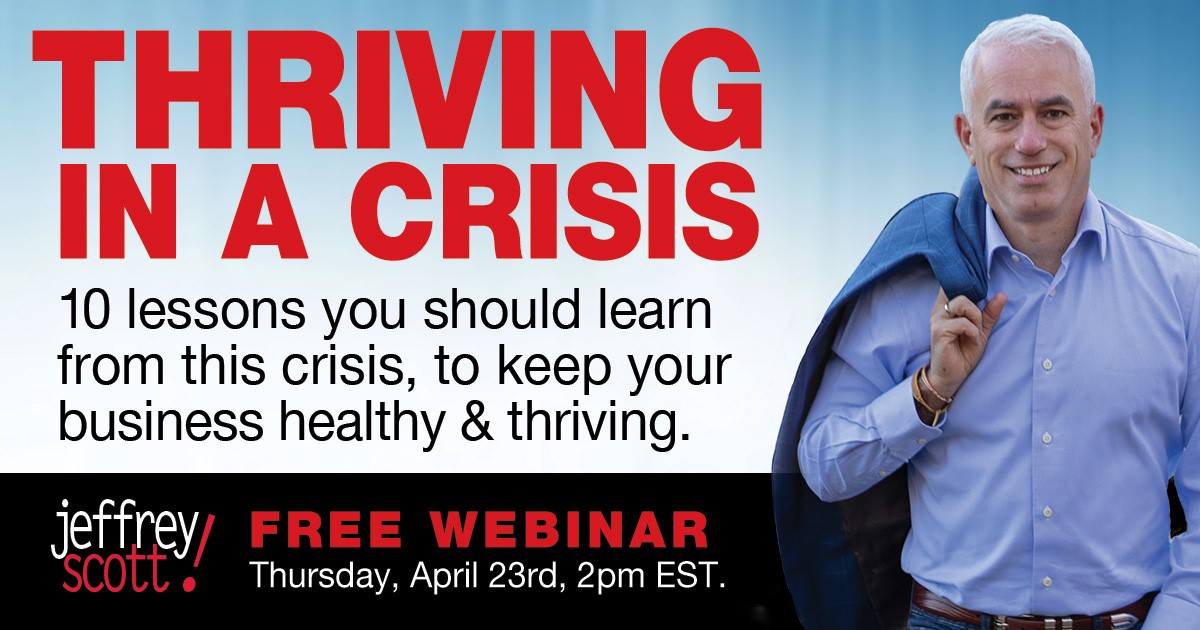 ---
On this webinar Jeffery Scott will cover 10 lessons you need to have learned, in order to operate successfully under the new normal:
Leadership communication principles for crisis and growth modes.
The big picture - where the owner should spend their time.
Cash flow management, how to survive down turns and thrive in upturns.
Inoculations against bad news.
The role of innovation in your business.
Have you gotten lazy? Treating every economy with the respect it deserves.
Marketing/Sales Do's and Don'ts that work both in crisis and upswings.
The role of diversification.
Economic predictions - can you see the future?
How you will be remembered?
Free Webinar
Thursday, April 23, 2020 2pm EST
Register for Webinar Here
---