Ready to see your point totals?
Verify your account to get started today.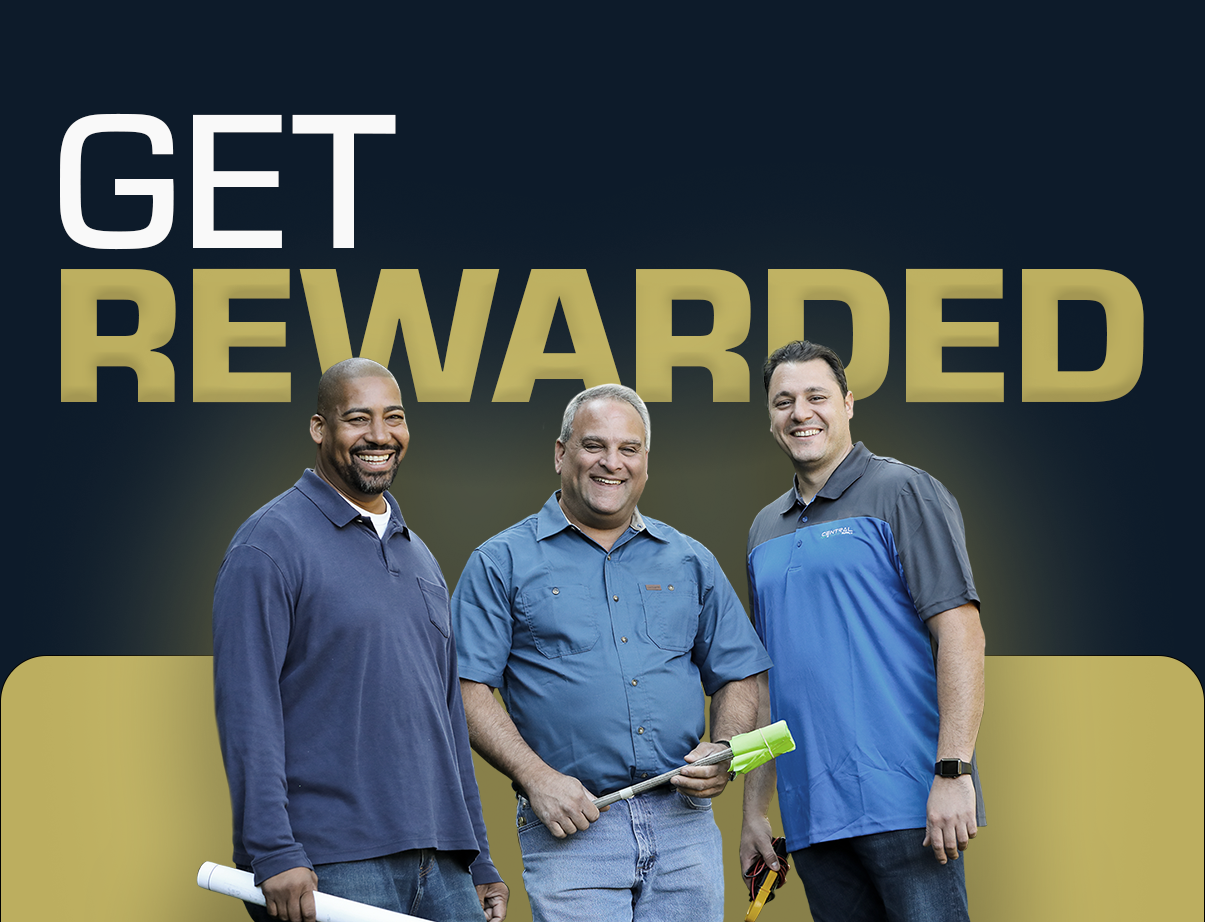 CENTRAL HAS ALWAYS OFFERED THE MOST FLEXIBLE AND REWARDING LOYALTY PROGRAM FOR THE PROFESSIONAL CONTRACTOR.

Now with a BETTER way to track + redeem your points!
Access your points online

Redeem at anytime

Fast shipping

Access to instant rewards
Choose from more than 55,000 items across 30+ categories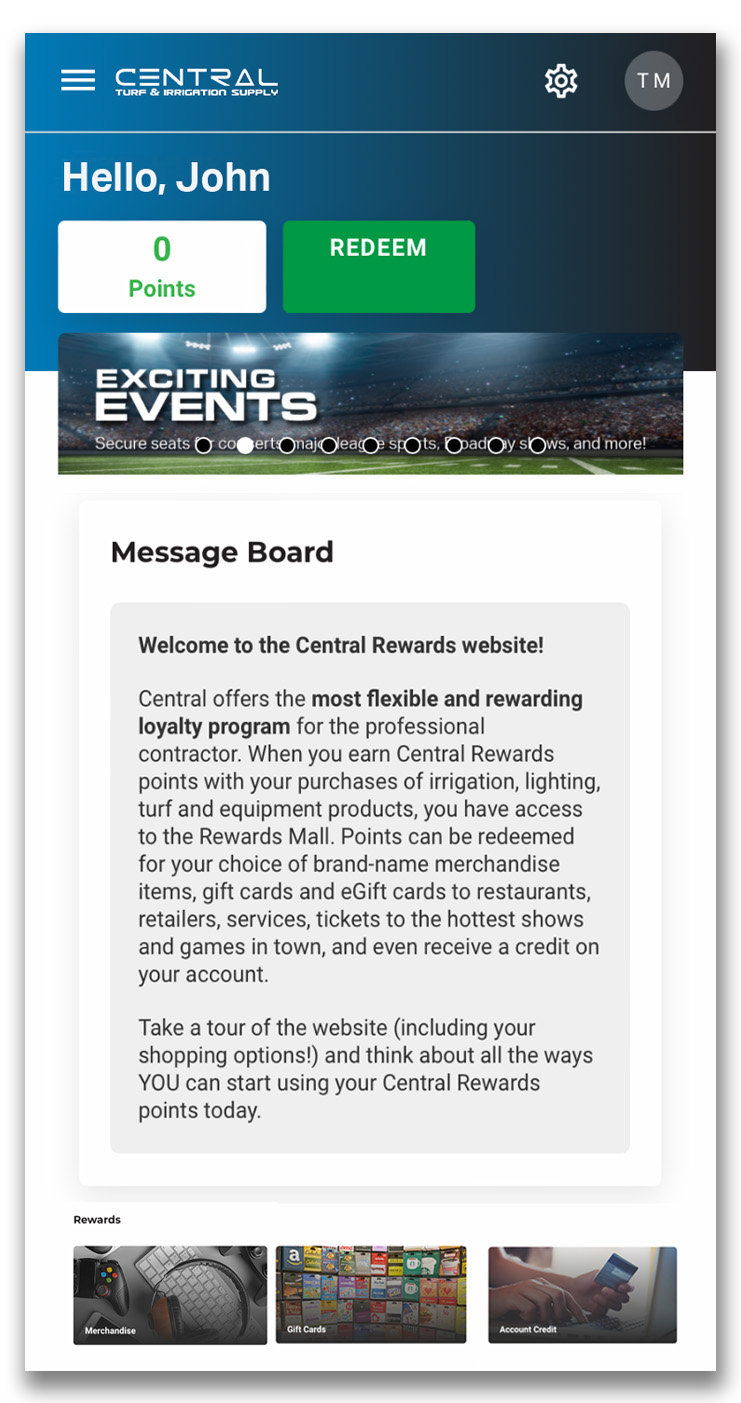 Verify your account to see your point totals.
---
Watch the video below or download the step-by-step instructions on how to verify your account information
Once your information has been submitted, please allow up to 3 business days for your account to be created by our redemption site vendor
We appreciate your patience during this onboarding process. We know you'll love the new site as much as we do!

STEP 1:
Watch the video tutorial or download step-by-step instructions:
DOWNLOAD STEP-BY-STEP INSTRUCTIONS
---
STEP 2:

Keep the confirmation code below and your customer number from your invoice handy, you'll need them for the verification process.


Confirmation Code: CT-Reg2023
---
STEP 4:
Complete the form to verify your account and 
watch for a Welcome email within 3 business days, it will
include your temporary password.
---
STEP 5:

Once your Welcome email arrives, sign in and use your points to redeem awesome stuff. 
Go ahead, you've earned it!
You Haven't Lost Your Points.
Rewards points are no longer displayed on your monthly invoice. 
But don't worry, you can view them on our new Rewards site
once your account is processed!

For questions concerning program rules, standings, point earnings, rewards, orders, shipment of rewards, and technical support contact our Customer Care Team:
(732) 745-0600 between the hours of 9AM and 5PM ET.