Lighting is one of the fastest evolving categories in our industry. In the past decade alone, sales of professionally installed landscape lighting [and audio] systems have grown more than 300%. That's insane growth! Homeowner demand and the trend of outdoor living has helped to drive this growth, especially in upper-income neighborhoods where lighted homes outnumber the unlit ones. This demand has encouraged many contractors to embrace lighting and add it as one of their services. Contractors understand the opportunity that lighting can offer in terms of increasing in sales and growing of their overall business. Because of this, it's common for contractors to offer at least a basic lighting package with every landscape project they quote. And if they aren't, they're really missing out.
Beyond growth, it seems new technology is hitting us on a daily basis: Wi-Fi, Bluetooth, transformers, better efficacy in fixtures, and color + kelvin changing fixtures and lamps. Honestly, it's very difficult to keep up. That's why we've tapped Glen Nyhuis, Central's National Lighting Director, to provide insight and tips about lighting and to make sure you are capturing every dollar you can for your business. This article is the first of a multi-part series and will cover critical steps you may be missing in the field. Get it right the first time and eliminate call backs!
From Glen:
For the past year, I have been traveling a large part of the country meeting contractors and teaching classes about lighting. In these classes I cover design, technical troubleshooting and installation, as well as selling tips for the best way to increase your sales. I've had a lot of fun and learned a few things along the way.
One of the most common misunderstandings, when it comes to lighting, is with amps, volts, and wattage. It seems a large majority of contractors are skipping some crucial steps in the field and have been misled in certain areas. This is where my Back-to-Basics series comes in. The first part of this series will cover five key steps that are critical when installing a lighting job. Get the most out of your install and minimize call backs.
Check out these 5 steps to get you and your company back on track:
Use a true RMS volt meter. Now, I know you'll hear that you do not need a true RMS volt meter but this is simply not true. When you're installing LED lighting, the only way to properly measure volts and amperage is with a true RMS volt meter. The reason for this is because of the way load is carried and the voltage is applied with LED lighting—it is non-linear. Or in other words, the current occurs in short pulses, and not a consistent wave making a regular multimeter reading inaccurate. To make sure your meter is the correct one, it must say RMS (root, mean, square).
Check the voltage at first and last lamps. Many contractors are putting numerous lamps in a run and assume their work is fine. Again, this is not true. Check your manufactures voltage range for lamps and stay with that range. Remember, you are installing a 12V system, this means your system will be most efficient when it's on or as close as possible to 12 volts. Use the multiple taps in your transformer to move your voltage up and down.
Remember to account for V/A Factor. This is the volt/amp draw on your LED lamp. Check your manufactures lamps V/A Factor. Many lamps are 1.5 watts or higher than what is on the box. For example, a 5W MR16 may actually draw 6.5W when powered up to 12 volts. Because of this, it is important to calculate the V/A Factor using your meter. Remember: Amp X Volts = Watts
Amp your secondary runs. NED Code requires that you do not exceed 12/2 wire 16 amps and under 14/2 wire 14 amps and under. This an important step that is often overlooked but important because it ensures you are not overheating the wire.
Amp your transformer after installing your job to ensure you are not overloaded. Make sure you size your transformer properly. A good rule of thumb is to add up your lamp wattage, then add 1.5 watts to each lamp to cover V/A factor. From there, go to the next size up. For example, a 20-lamp, 5-watt lighting system is 100 watts, then add the 30 watts (1.5 watt per twenty lamp) which totals 130 watts. At 130 watts, it seems like you should go with the 150-watt transformer but that is not the case, you will want to go to the 300-watt transformer. The reason for this is because at 150-watts, you will not be able to add on fixtures if the homeowner wants to add more or upgrade down the line. Always prepare for the homeowner to add fixtures to the system (either during the install or down the line). The cost difference is very minimal as well. Lastly, make sure to amp with your meter on the primary side of the transformer to make sure you're not overloading it. Overloading your transformer will only give you callbacks for blown fuses or tripped circuit breakers. Referred to the inside cover of your transformer to see the maximum amp output.
I get it. Our industry has changed so much in the last decade. In the past, products and the necessary knowledge about them stayed consistent year-over-year. Now, it feels like everything changes by the second. Rely on Central to help, whether that's getting you Back to Basic, helping with a lighting demo or installations, or sharing insight and recommendations on the newest technologies. We stay at the leading edge of the industry and we're ready to help you grow!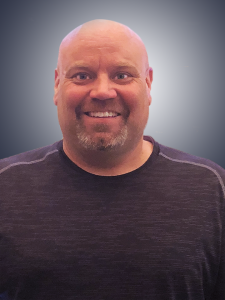 About Glen Nyhuis
Glen Nyhuis has nearly three decades in the landscape lighting business. He has worked both in the field installing and design landscape lighting, as well as on the distribution side. Beyond that, he has spent many years teaching and working with contractors on how to sell lighting to their customers. Whether it's a technical or design question, or helping source the right product for a special job, Glen is ready to help you make money and grow your business.