We've had a tough season with a lot of rain in many areas of the country. Turf has taken a beating this year and we've seen numerous issues with shallow roots, red thread and other diseases, surface insects, and lack of nutrients.
As we head into cooler temperatures this fall, now is the time to prepare for turf renovation season. Optimum time for turf renovation is late-August through Mid-October because the soil is still warm and cooler temperatures will help to germinate the seed. With that in mind, we've reached out to Anthony Pignataro, Central's East Coast Turf Director, to cover the eight can't-miss steps for turf renovation.
From Anthony:
Turf renovation can be a very profitable service but planning and preparation is key. There are many moving parts including a multi-step program over an extended period of time. Different environments will need different products and different seed varieties to make sure that the new seedlings establish properly without weeds and continue to thrive.
When you follow the proper renovation steps, your customer's lawn will be healthy for the upcoming winter months and look its best the following season. When renovating turf, these are the follow 8 steps that I follow:
1. Control Turf Weeds
Weed control is a vital first step in turf renovation. You'll want to focus on weed control prior to applying seed because it is difficult to kill weeds when the seeds are germinatin. Most chemical weed control will inhibit the germination of seeds. When choosing an herbicide to kill weeds, there are several options to choose from but I recommend a broad-spectrum herbicide. If your customer's are concerned about traditional chemicals, we have a lower impact alternatives herbicide called Civitas WeedFree. When applying herbicide, be sure to check the label of product, so you can gauge the time between herbicide application and seeding. This could be anywhere from 2 to 4 weeks depending on herbicide.
2. Soil Sample
A soil sample is key because it tells you what you need to apply to the turf. As easy as this is to do, it's surprising how few people actually do this step. A soil sample will help you identify the nutrient deficiencies and PH levels. This way you know what type of fertilizer will work best or what ailments you need to treat.
3. Fertilizer & Soil Amendments
From the soil sample results you will be able to add the needed nutrients. Are you missing nitrogen? Is your soil to acidic? If you need help identifying what type and how much fertilizer or lime to add, check with your Central Rep to help you make the proper choice.
4. Grass Seed
We all know that not all grass varieties are created equal. Some are susceptible to disease, some cannot tolerate too much sun or too much shade, others go dormant as soon as temperatures hit 80 degrees, and some you can't walk on without destroying. The bottom line is that your customers want a beautiful, consistent green lawn. And they pay you to deliver that.
It is vital that you choose the correct varieties for the locations you are seeding. Look for blends and mixtures that will give you optimal growth. Check with your Central rep to help you make the proper choice.
5. Aeration
Aeration is an important process for turf renovation because it alleviates soil compaction. It involves perforating the soil with small holes to allow air, water, and other nutrients to penetrate the grass roots. This helps the roots grow deeply and produce a stronger, more vigorous lawn.
6. Seeding
There are several ways to seed during renovation. For the best results, optimal seed-to-soil contact is needed. So, which is the best method to use? I recommend slit or power seeding. This is performed with a mechanical seeder. The machine slits or opens the ground laying the grass seed just below the soil surface. This method will keep the grass seed moist and protected from the elements for optimum results.
Broadcast is another method for seeding, sometimes called overseeding. This is performed by sowing the seed through a spreader or by hand. If you use this method, topdressing will be needed.
7. Topdressing
Topdressing is the process of physically covering the exposed grass seed after it has been sowed. This is done if the broadcast method of seeding is used.
Topdressing can be done with fresh clean screened top soil, straw mulch, or Penn Mulch. This will cover the seed and help in retaining moisture and protecting the grass seed from the elements.
8. Water Until Established
A critical step in the renovation process is proper watering. This may seem pretty straightforward but if it is not followed, the seed will not establish correctly. Be sure to keep the seeded areas moist until germination has taken place and the seedling plants have become well established.
Other Things to Keep in Mind
The removal of thatch is a gray area. Too much thatch can make it hard for turf to receive moisture, oxygen, and other nutrients. Thus, aeration will solve this issue without damaging the turf.
When you use mechanical methods to remove thatch, less than 5% of the thatch is removed from the turf. In addition, this mechanical method will remove good turf, as well as create a space for weeds to germinate and grow. When turf is newly seeded, you want to keep weeds as far away as possible because there are few herbicides that can control new weeds and not affect the germination of the newly seeded areas. If you are interested in thatch removal, speak with your Central rep, to help guide you in this process.
If you follow these key renovation steps, you'll be on the right path to a healthy and beautiful lawn come spring. As always, rely on Central to help, whether it's questions about specific varieties, mixtures and blends of seed, the newest innovations, or finding the right solutions for a problem area. We stay at the leading edge of the industry and we're ready to help you grow!
About Anthony Pignataro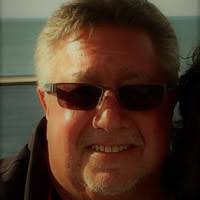 Anthony Pignataro is our East Coast Turf Director and has more than four decades of experience in the horticultural industry. From landscape maintenance and construction to sod farm, grass seed and retail/wholesale nursery, Pignataro knows turf. With nearly a decade of experience researching, purchasing, and blending premium ryegrasses, fescues, and bluegrasses, Pignataro is an excellent resource for finding the right blend or mixture for your needs. He has spent much of his career solving turf-grass issues and can help you create the right fertilizer or pesticide program, whether it's traditional, low impact, or organic.