Whether it's making your daily operations run smoother, troubleshooting onsite issues, helping your team more easily sell, presenting your company professionally, or helping your bottomline—there are industry-specific tools that can help! We have compiled a list of ten operational and business resource tools to help your business grow.
HUNTER/FX LUMINAIRE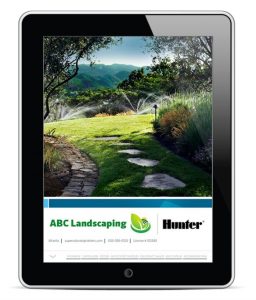 1. SiteRec is a powerful, free resource that helps you organize and suggest irrigation product upgrades and system recommendations to your customers without having to carry around bulky brochure packets. The app is easy to build, easy to use, and can be downloaded to your iPad for future use even when there is no Wi-Fi on site. Simply add your company logo, photo, and details for a customized, co-branded presentation and this app becomes your next best sales tool.
Add Branding: Add your company logo, photos of your crew, a link to your website, and more. You can instantly send product and system recommendations to your customers with your company name and logo directly within the app.
Helpful Videos & Charts: Helpful, built-in video demonstrations and quick product comparisons make selling a breeze. Upsell products to your customers with good/better/best comparisons.
Customizable Checklist: Organize and highlight featured products and services with a fully customizable checklist. With the SiteRec App, you can edit each checklist item and arrange it in a way that makes sense for your business.
---
2. My List is an innovative online tool that simplifies the product ordering process, streamlines communication, and helps you better organize product and system design information. The interactive product builders will help you specify products and accessories for each project, and add those products to running lists. You can even add notes and installation details to keep track of systems you've designed.
Easily print, export, or share lists via email
Lists are always accessible in the cloud
Better organize project notes
Download brochures, manuals, spec sheets, and CAD details all in one place
Distributors can share inventory
Irrigation packages and copy for each project to save time
Simplify the ordering process — critical information is just a click away
Export Excel files with the multiplier tool for automatic price adjustments and discounts
Organize and share product information for every project
Discover compatible accessories
---
3. My Design
My design is a powerful platform that will be released later this month by FX Luminaire. It allows you to create a landscape lighting design and proposal, with all the same useful features of My List.
Upload pictures of the property or simply use Google Maps satellite view
Quickly specify FX Product (using My List) then drag and drop fixture to where you want on the design
Easily customize with your company logo and business details
Ability to export into a presentation PDF including submittals
Add proposal total dollar amount or list pricing
Add notes to each area being designed
Allows user to archive projects to stay organized
Free tool provided by FX Luminaire to help you close more sales
---
RAIN BIRD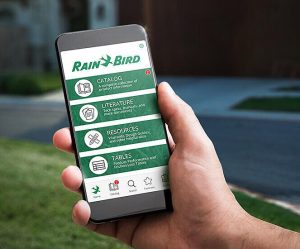 4. Resources App: The fastest way to finding anything Rain Bird Turf! Get quick access to critical information in seconds—plus save and share commonly used tools. It's free, with no login required. Download today to get started.
     Digital Product Catalog
Literature Library
Frequently Used Documentation
Performance Tables
     No Cost, No login required!
Easily and quickly share (text, email, etc.) videos, documents, design guides, troubleshooting, product pages, etc. with others
Access important Resources documents like Warranty statement, Date Code Guide, Replacement Parts Guide, how to contact Rain Bird
Coming soon – Create your own quote request and quickly send to your distributor of choice!
Available on Android and Apple App Stores
Search "Rain Bird Resources"
     Product Information
Always updated – Driven by web information database
Cached in the app for offline use
Personalized Favorites list
Shareable
Literature: Searchable – Filter by category, language, and type
Get at Apple App Store
Get at Google Play
---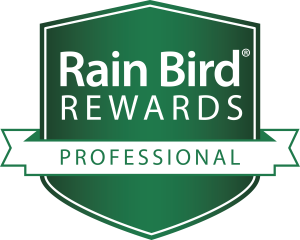 5. Rain Bird Rewards: Rewarding the Professional
Tools to grow your business. Use Rain Bird marketing materials to align your business with the industry leader.
Pay your distributor account. Points redemptions used to pay distributor balances are 25% more valuable than cash redemptions.
Rewards you deserve. Points can be redeemed to reward your hard work and help you build a successful business.
Training discounts. Receive 20% off professional-level training from Rain Bird Training Services.
---
TORO/Irritrol/Unique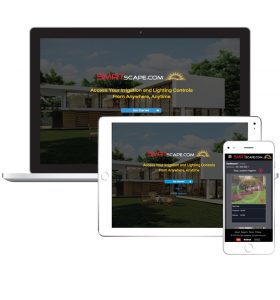 6. SMRTscape App: Remote landscape control from anywhere, at any time. SMRT Logic and the companion SMRTscape app work together to provide complete control of your entire outdoor landscape.
Use the SMRTscape website or app to create custom irrigation and outdoor lighting schedules, runtimes and start times, etc.
SMRT Logic connects to the internet to automatically retrieve scheduling, program and operation instructions based on information entered on the SMRTscape app.
SMRT Logic forwards those instructions to your outdoor landscape devices such as the irrigation controller, low voltage lighting transformer or auxiliary relay using a proprietary signal specifically for outdoor environments.
Use the SMRTscape App to modify the irrigation or lighting schedule, or to manually operate your outdoor landscape devices anywhere at any time. A wifi signal is not required to operate SMRT Logic from a mobile device.
SMRT Logic is compatible with home assistant speakers like Google Home and Amazon Alexa for added convenience.Just say: "Alexa turn off the sprinklers." or "Hey Google turn the back yard lights on."
---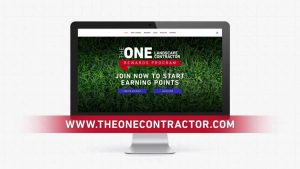 7. The ONE Landscape Contractors Rewards Program rewards contractors for their Toro, Irritrol, and Unique Lighting purchases.
The program is free to sign up and is points based
Receive 4% back on qualifying purchases
Rewards range from gift cards to product vouchers to Toro equipment
---
CENTRAL TURF & IRRIGATION SUPPLY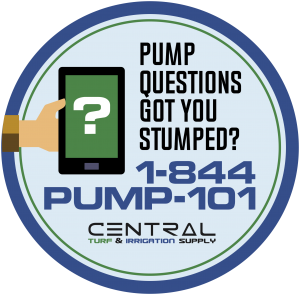 8. Pump Hotline – 1-844-PUMP-101
Professional Technical Support
Dedicated to assisting staff and customers with set-up, sizing and product recommendations
Troubleshoot leaks, pressure issues, wire connects, and more
Solve issues with the motor, voltage, control panel, and valves
Available to all Central staff and customers
Accessible during regular business hours
Support for all major brands of irrigation pumps (centrifugal and booster) and most pump stations
QUESTIONS? Call 1-844-PUMP-101 or email pumps@centraltis.com
---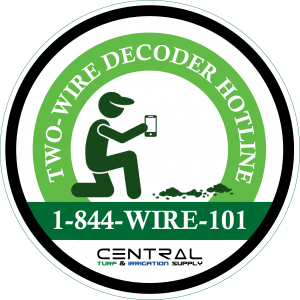 9. Two-Wire Decoder Hotline – 1-844-WIRE-101
Professional 2-Wire Answering Line
Dedicated to assisting staff and customers with set-up and product recommendations
Troubleshoot wire breaks, nicks, damage and shorts
Solves issues with wires, valves, and locating decoders
Available to all Central staff and customers
Accessible during regular business hours
Support for all 2-wire decoder brands, including Hunter, Toro, Baseline, and Tucor
QUESTIONS? Call 1-844-WIRE-101 or email wire@centraltis.com
---
10. Central Rewards
Central offers the most flexible and rewarding loyalty program for the professional contractor. Earn points with all of your purchases: irrigation, lighting, turf and equipment products. Points can be redeemed toward your choice of rewards.
Your participation in the Central Rewards Program also gives you access to educational, employee recruiting and marketing resources tailored to drive your success. You are automatically enrolled in the program.
Easy to Earn: Dollar purchased equals points
Easy to Double: Ask about opportunities to double points
Easy to Redeem: Check out Redemption Catalog
Finally, rely on Central whether it's questions about operations, training, business planning, or marketing strategy—we're here to help. Central is the right partner for your business. We stay at the leading edge of the industry and we're ready to help you grow!